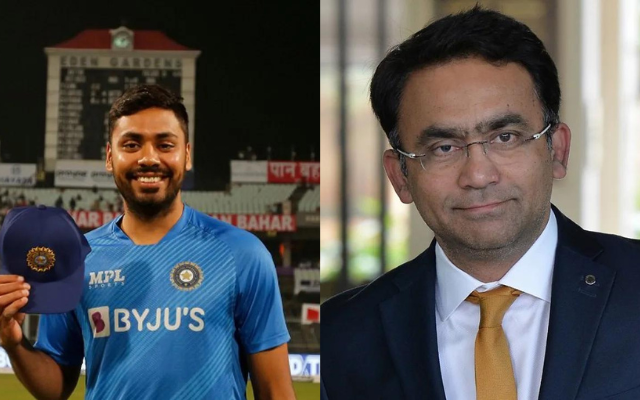 Saba Karim, a former member of the Indian cricket selection committee, has said that he is satisfied with the decisions that the selection committee has made for the team that will compete in the Asia Cup. Recently, the BCCI revealed the lineup that will compete in the competition, and both Virat Kohli and KL Rahul will make their comeback to the side. On the other hand, Jasprit Bumrah was unable to participate because of a back ailment.
In the meantime, there were one or two selections that came as a surprise, such as Avesh Khan and Ravichandran Ashwin making the cut. The only other two possibilities in the seam department are Bhuvneshwar Kumar and Arshdeep Singh, while the team is stacked with spin options with the inclusion of Yuzvendra Chahal, and Ravindra Jadeja, Ravi Bishnoi, and Deepak Hooda.
"It's a difficult task, but I'm delighted with the way the current selection committee has chosen the team to represent our country in the Asia Cup. It seems like a reasonable compromise to me. It is a strong aspect of the ship. It is encouraging to see that they are moving forward with players that have that kind of buy-in to Rohit Sharma's approach and his techniques," Karim said on the Sports 18 programme.
In the meanwhile, many cricket fans have voiced their opinion that India should have selected the seasoned seamer Mohammed Shami rather than Avesh for the competition since Avesh has had a difficult time making a significant impression in international cricket thus far. 
What did Saba Karim say?
Avesh has played in 13 Twenty20 International matches thus far, taking just 11 wickets while averaging 31.81 and having a bad economy rate of 8.67. On the other hand, Shami had a successful season in the Indian Premier League 2022, in which he took 20 wickets and led Gujarat Titans to triumph. Despite Shami's current form, Karim believes that the selectors want to maintain a level of consistency with the younger players.
"In my opinion, once you have invested in a young player such as Avesh Khan, you can't just throw them on the grill and walk away. These children have not engaged in any inappropriate behaviour. I can understand that Mohammad Shami, based on his current form, is a strong bet, and this is especially true given that Jasprit Bumrah is unable to play due to injury. However, I just get the feeling that the selectors want to have that kind of security, and they want to persist with the younger players in whom they have placed a great deal of faith," Karim added.
The fact that Shami was just left off the roster for the 2022 Asia Cup implies that the selectors are trying to provide more opportunities to younger pace bowlers. Shami's last appearance in a Twenty20 International was in 2021 during the World Cup against Namibia.