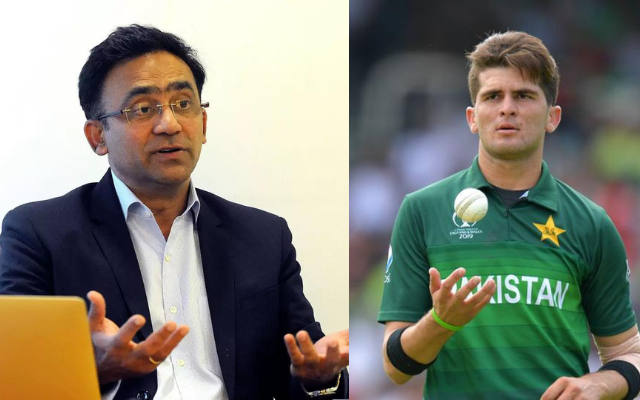 According to Saba Karim, a former member of Team India's selection committee, Pakistani speedster Shaheen Afridi is the player who has won Pakistan the most matches. He believes that India's archrivals would struggle without him when they play against India in the Asia Cup.
The former Indian wicketkeeper said that the absence of the left-arm fast might upset the equilibrium of Pakistan's playing XI, which could ultimately work to the advantage of the team that is now in the first place.
What did Saba Karim say about Shaheen Afridi?
Karim said the following while he was speaking to India News Sports:
"Shaheen Afridi is the player who wins the most matches. Pakistan is going to miss having him around. With Afridi not in the squad, Pakistan would find it difficult to maintain equilibrium. India will very certainly profit from it. The members of the Blue Team are getting ready for their mission thoroughly."
Due to a knee injury, the Pakistani fast bowler Shaheen Afridi will not be participating in the Asia Cup in 2022. Because of this, he will not be able to participate in the home series against England. In the run-up to the ICC Twenty20 World Cup in Australia in October and November, Pakistan will be keeping their fingers crossed that their star bowler will be able to compete at full strength.
Shaheen Afridi was responsible for destroying the core of the Indian batting order during the most recent iteration of the ICC Twenty20 World Cup, which took place in the United Arab Emirates.
After getting Rohit Sharma and KL Rahul out of the game, he went on to remove Virat Kohli, who was almost halfway to the century. The evening will be long forgotten for the Men in Blue after they were defeated by their bitter adversaries by a humiliating 10-wicket margin throughout the match.
The former Indian gloveman, while discussing the decision not to include Jasprit Bumrah in the Indian squad, expressed the opinion that, in contrast to Pakistan, India is not dependent on the performance of a single pacer to win matches for the team.