News
"India and fans of other countries call me one of the best bowlers in the world", Wasim Akram makes a massive claim regarding his playing days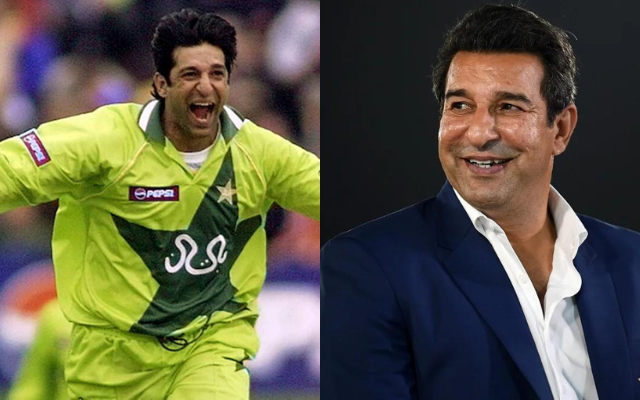 Former paceman Wasim Akram was one of the greatest pacers of Pakistan cricket history. Moreover, he possessed a truckload of potential in his repertoire because he could weave the magic with the ball.
The former left-arm paceman used to swing the ball both ways, centre and he was so deadly when he combined his game with such swing bowling abilities. Batters back in those days wouldn't dare to challenge or confront him.
This was how Wasim Akram used to dominate the game with his bowling. He has been a nightmare for even the top batters of that era. Wasim Akram went on to become one of the greatest fast bowlers of all time. 
People in Pakistan still believe me as match-fixer, says Wasim Akram
Wasim Akram has represented the country in 104 Tests, 356 ODIs so far in his colourful career. He has taken as many as 414 wickets in the longest format of the game, bagging 25 five-wicket-hauls.
The Islamabad-born has accounted for 502 wickets in the 50-over format, bagging as many as 6 five-wicket-hauls. Despite being acknowledged as one of the greats of the game, people in Pakistan still believe him as a 'match-fixer'.
Speaking to Wide World of Sports, the former Pakistani paceman spoke about how the current social media generation in his country refer to him as a "match-fixer". He also further added that he gets love, respect from other nations such as India, Australia, West Indies and England.  
"Pakistan's social media generation calls me a match fixer whereas in India and other countries fans call me one of the best bowlers in the world," Wasim Akram said while speaking to Wide World of Sports.
Besides being a top pacer in his heydays, he was a pretty decent batter in Tests and ODIs. He has smashed 3 centuries and 7 half-centuries in red-ball cricket. On the other hand, he has hit six half-centuries in the 50-over format. 
Wasim Akram said, "Pakistan's social media generation calls me a match fixer whereas in India and other countries fans call me one of the best bowlers in the world".

— Mufaddal Vohra (@mufaddal_vohra) November 21, 2022