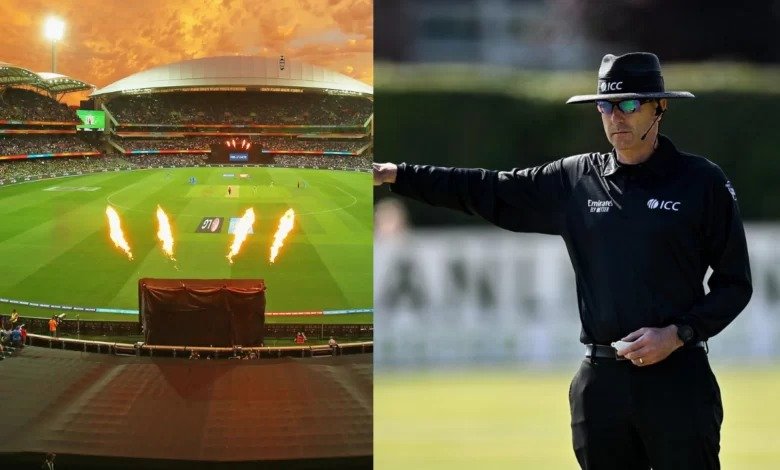 The International Cricket Council (ICC) is mainly responsible for introducing a set of rules, tweaking the rules or making minor adjustments, scraping the rule whenever required in the game.
The ICC have a team of members who keep monitoring on how the games are being played. The board members periodically introduces rule changes and modifications to make sure that the game of cricket advances to the next level.
At the same time, the ICC would also want to make sure that these rule changes remains fair as well. ICC have come up with the three major rule changes, which will be effective from June 1 onwards.
ICC comes up with three major rule changes
After rounds of discussion regarding the game, the apex cricket body with the help of board members have decided to come up with three major rule changes in international cricket.
The first two rules would apply across all three formats of the game whereas the third rule would apply in white-ball cricket. Talking about the first rule, the ICC has decided to scrap the 'soft signal' rule from the game.
This would mean that the on-field umpire would play no part in coming up with the decision. Usually, the on-field umpire makes the soft signal and takes the decision upstairs, especially while evaluating the fielder's unclean catch.
The third umpire would overturn the soft signal if he finds enough conclusive evidence but if he didn't then the umpire's soft signal would stay. The second rule talks about the usage of helmets in certain areas such as a high-risk positions.
The ICC wants to ensure the safety of the players and which is why it is important for the players to wear helmets when it matters the most. The third rule talks about a new-free rule which would mean that the batter can take a run even if he gets bowled off a free hit, giving the batting team a slight advantage.
This rule will never change in gully cricket 😂

— N I K H I L (@nikhilkalavale) May 15, 2023
ICC pic.twitter.com/EdDeYHfdHt

— djay (@djaywalebabu) May 15, 2023
Rather than scrapping soft signals, ICC should rather scrap umpires like Kumara Dharmasena and Nitin Menon.

— KhabriBhai (@RealKhabriBhai) May 15, 2023
1.when the decision is overturned by the umpire on review, it should be called dead ball.
2. new batter will take the strike irrespective of both the batters crossed, should not be the case as well.

— Ankit Atri (@ankit_atri_99) May 15, 2023
Not sure about the third one. It might make run outs off free hits more difficult. Aren't freehits punishing enough for the bowling team anyway? Extra ball, extra run, no field changes, and now possibly a tougher run out at one end. Not sure about this.

— Nadeem Saffar (@ThePhiloSaffar) May 15, 2023
With the technology avl to track front foot no ball, why not have some punishment for the non striker leaving crease even before ball leaves bowlers hand? @ICC make it an even contest!

— ಕೃಷ್ಣನ ಮೊಮ್ಮಗ (@grandsonofkrsna) May 15, 2023
RIP soft signals 🫡

— Rituraja Gajakwad 31 (@RiturajPopa) May 15, 2023
3rd rule doesn't make any sense. They are just blindly giving everything to batsman these days… be it potm or these byes

— Simran Randhawa (@Randhawa36_) May 15, 2023