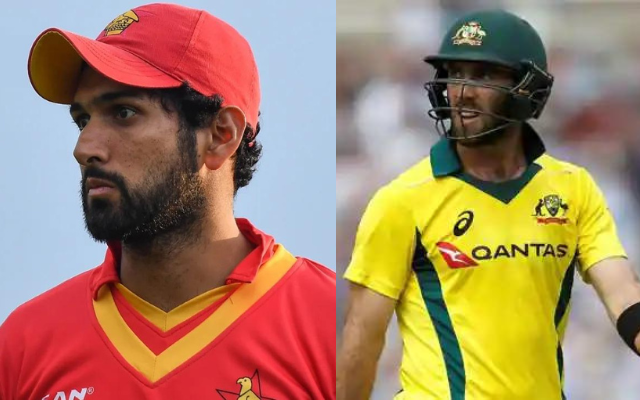 Australia was defeated by Zimbabwe in the third and final one-day international match of the series, which took place on Saturday in Townsville. This victory was Zimbabwe's first-ever win in an ODI match played in Australia. Only two Australian players, David Warner (94) and Glenn Maxwell (19), scored in the double figures during the first innings, which resulted in the home team being totally and utterly defeated. On a challenging surface, the Zimbabwean bowlers were spot on and brought an end to the Australian innings after they had scored 141 runs. In the end, Zimbabwe prevailed over their opponents by a score of three wickets.
Even though the visitors had already lost the series, they nevertheless put up a spirited display with the ball and restricted the Australians to only 141 runs in 31 overs during the last one-day international.
In their reply, Zimbabwe's batting line maintained their composure and survived a middle-order collapse to secure victory against the fifth-ranked ODI side in the world, Australia.
In his 96-ball innings of 94, Warner hit 14 boundaries and two sixes, which made a significant contribution to Australia's ability to put up a respectable total on the board. Glenn Maxwell's score of 19 off 22 balls placed him in second place among the home team's scorers.
The lower order was cleaned out by the all-rounder for Zimbabwe, Ryan Burl, who also prevented Warner from reaching his 18th one-day international century. Burl took five wickets while delivering just 18 balls, which is equivalent to three overs, throughout the match, which resulted in Australia being bowled out for 141 runs in 31 overs.
The target wasn't an easy one to achieve against Mitchell Starc and Josh Hazlewood, two dangerous bowlers. Hazlewood took three wickets, bringing Zimbabwe's total to 77 for five.
Sikandar Raza hits back at Fox Cricket commentators for calling Glenn Maxwell's wicket a lucky one
It wasn't long until Chakabva and Tony Munyonga neutralized the danger in the centre by engaging in additional singles and doubles. With 66 balls remaining in the innings, Zimbabwe crossed the finish line thanks to Chakabva, who did not get out on 37 and stayed undefeated.
There was a moment in the match when Glenn Maxwell got out. Maxwell wanted to slog Burl out of the ground and instead lofted it high up in the air. Burl ran back to complete a very good catch. However, the Fox cricket commentators termed the wicket as a 'lucky one'. This did not go down well with Sikandar Raza, one of the Zimbabwe cricketers. He tweeted in response to the video: "How's this a lucky one? Please someone help me out here ."
How's this a lucky one ?

Please someone help me out here . https://t.co/YNOsz5j1EZ

— Sikandar Raza (@SRazaB24) September 3, 2022