News
Test Cricket
'This Will Be Comparable To Gabba Knock, If India Goes On To Win The Test'-Former India International Has Showered Admiration For Rishabh Pant After Edgbaston Century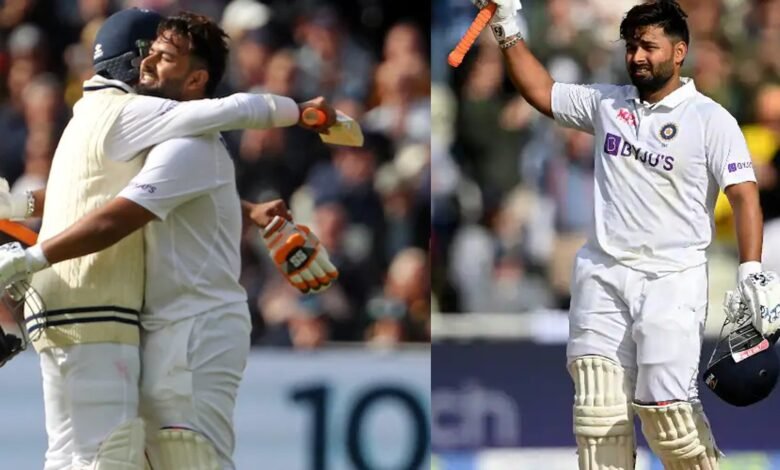 Wasim Jaffer, a former batsman for India, showered admiration on Rishabh Pant after the latter scored a hundred against England on Friday, July 1, in the Birmingham Test. He added that the southpaw's hundred should be regarded on par with his legendary 89* at the Gabba if the visitors go on to win the match.
On Friday, the Indian vice-captain smashed 146 runs off 111 balls against the English team, which was the catalyst for an astonishing turnaround. At the end of the first day of the rescheduled fifth Test from the five-match series from the previous year, India had reached 338/7 after recovering from a shaky 98/5.
The wicketkeeper-batsman contributed to a record sixth-wicket partnership of 222 runs with Ravindra Jadeja (83 not out) as England's bowlers lost their way after getting off to an excellent start.
What did Wasim Jaffer say about Rishabh Pant?
During a conversation on ESPNcricinfo, Jaffer offered the following assessment of Pant's aggressive innings:
"This will stand on top of everything (Pant's finest knocks) if India goes on to win the Test and the series. It is difficult to imagine anything that could be better than that Gabba innings. But if India is victorious in this match, you have no choice but to place this match in the same section as Gabba."
During his remarkable innings, the 24-year-old hit 19 fours and four sixes with his bat.
At the Gabba, his unbeaten 89 helped India chase down 328 runs as they shocked Australia in their stronghold. He was an important contributor to the away team's 2-1 victory in the four-game series.
While praising the left-handed batsman, Jaffer pointed out that in the previous four to five years, the left-handed batter has scored several series-defining hundreds. He went on to explain:
"He has played some terrific knocks. He tackles problems head-on, which alters the dynamic of the game. You can't help but give him credit, and you should also give it to the Indian management. They trusted him enough to grant him that freedom, and he has more than justified their confidence."
In addition, the 24-year-old hammered an undefeated hundred against South Africa in the test match that took place in Cape Town at the beginning of the year. A tremendous knock brought the Indian squad to its knees, and they were all out for 198.
In addition to that, he was awarded the title of "Player of the Series" against Sri Lanka while playing at home since he scored 96, 39, and 50 runs over the two tests.