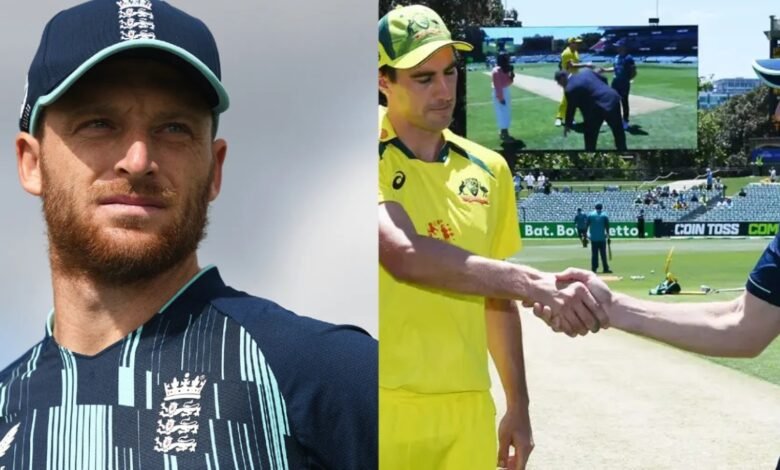 The England white-ball captain Jos Buttler is not happy at all with the way the international matches are currently scheduled and he reckons the ODI series against Australia, which England lost by 0-3, was a perfect example of how "not to go" about bilateral scheduling. Buttler, however, gave Australia all the credit for outplaying England.
According to Jos Buttler, bilateral cricket is losing its relevance and everyone is talking about how to still keep it relevant, but if the games are scheduled like the way this ODI series was scheduled right after a T20 World Cup, bilateral cricket will lose its relevance even more, rather than regaining it.
Buttler is of the view that the landscape of the game has changed quite a lot in recent years with the T20 leagues coming to the fore. Now, the ICC tournaments are taking place once a year too, so the relevance has been completely taken away by those tournaments.
Jos Buttler said, "Lots of people are talking about how to keep bilateral cricket relevant, series against Australia is a good example of how not to do that".

— Mufaddal Vohra (@mufaddal_vohra) November 22, 2022
ICC tournaments need to be a bit more spread out: Jos Buttler
Jos Buttler insists if the ICC tournaments take place at a slightly longer gap, the bilateral cricket can get back some of its relevance because then it will be seen as preparation for those ICC tournaments and team construction will become one of the factors in these bilaterals. But right now, the ICC tournaments are coming so thick and fast that these bilaterals are losing even more relevance.
It was only a week ago that the T20 World Cup got completed in Australia and now there is going to be an ODI World Cup next year in India. There was a T20 World Cup last year in Dubai too and there will be a T20 World Cup a year after the ODI World Cup again, this time in West Indies and America.