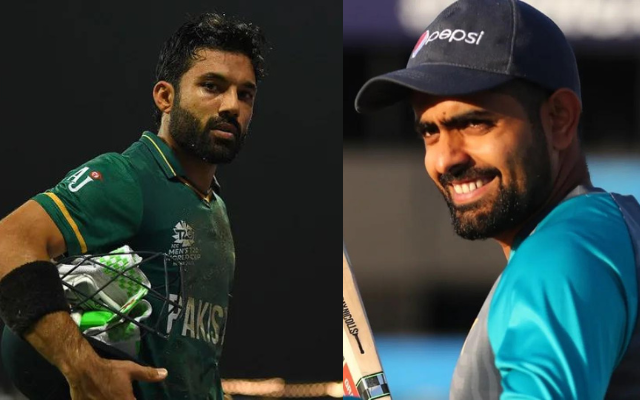 Aaqib Javed, a former bowler for Pakistan, has questioned Babar Azam and Mohammad Rizwan for their lack of aggression when they bat at the top of the order. The Men in Green have not wavered from their strategy, which focuses on laying a solid groundwork rather than charging headlong into the fray with all they've got.
At the moment, Azam and Rizwan are ranked first and second, respectively, in the ICC rankings for T20I batsmen. After failing to score even 100 runs in all six of Pakistan's Asia Cup matches, the team's captain would want to forget about this tournament.
On the other hand, the wicket-keeper batter had a rather low strike rate of 117.57, even though he scored the most runs of any player in the competition.
What did Aaqib Javed say?
Javed informed reporters that the squad is placed under strain in the run-chase because of the attitude that the top-order batsmen use. He said the following:
"These two openers are not going to win you tournaments. Take out the two openers, the No. 1 player in the world, Babar Azam, and the No. 2 player in the world, Mohammad Rizwan. However, a player of this caliber ought to know what moves to make. The vice-captain [Rizwan] plays for 15 overs — begins playing when the asking rate is 8 and quits after taking it to 17!" [in the Asia Cup final that Pakistan lost to Sri Lanka]."
The batting performance of Babar Azam and Fakhar Zaman was a major cause for worry for Pakistan for the whole of the competition that has just come to a close. This was the primary reason for the batting woes.
Several people have proposed moving Zaman back up the hierarchy once again in their discussions. Javed, in a statement that echoed theirs but included some of his own modifications, said:
"By having Fakhar Zaman bat at No.3, beda-gark kar rahen hai (they are destroying him). It would be best if Fakhar opened alongside any of these two players (Babar or Rizwan)."