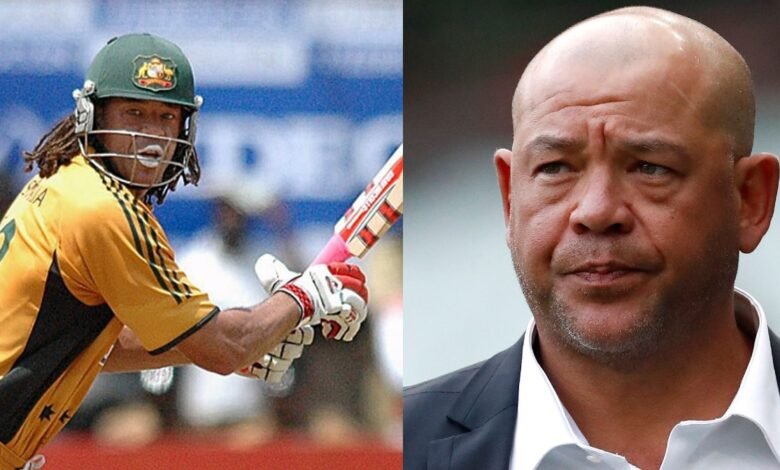 It has been a tough few months for the cricket community and it was dealt another setback on Sunday morning. Former Australian all-rounder Andrew Symonds passed away in a car crash, leaving his colleagues and fans in sadness. While Symonds was an exceptional cricketer, he was also known for his unique character off the field, and sometimes on it, too. Ever since the announcement of his demise, there have been several stories running around the two-time World Cup winner. In this article, we take a look at Andrew Symonds' former neighbor recalls the time when the Aussie made his debut.
A big blow for the cricketing fraternity
On Saturday night, it has been reported that Symonds was involved in a car crash. He was the sole passenger in the vehicle and Symonds succumbed to the injuries at the scene. There are further details awaited from the concerned departments. The former cricketer was just 46 years old.
Just a few months, Australia and the game of cricket lost one of the best players – Shane Warne. Earlier, the deaths of Dean Jones and Rod Marsh had also shocked the fraternity. With the passing away of Symonds, the situation has gotten more hard for those involved with the sport.
Symonds' former neighbor recalls the time when the Aussie made his debut
Apart from being efficient on the field, Symonds was popular for his no-nonsense attitude. He always spoke his heart out and never had filters in between. The player made his debut for Australia in an ODI game back in 1998. It was against Pakistan at Lahore.
A Twitter user, who happened to be Symonds' neighbor when he got selected to the squad, narrated a few events revolving around the cricketer, to which, even Michael Clarke reacted. Here is a look at it:
Or he'd want the missus to iron a shirt or lend him a belt as he was going out. I remember early one morning as I left for work I stumbled upon @MClarke23 asleep (pre-captaincy) on the driveway after a few too many waters the night before! 😂😂😂 RIP Roy it was a pleasure!

— The VCP Trader (@trader_vcp) May 15, 2022
Symonds was a unique character and he had plenty of his experience to offer to the game. He would have been the perfect coaching material for a T20 team. Hence, the future generations will miss the knowledge of the player.