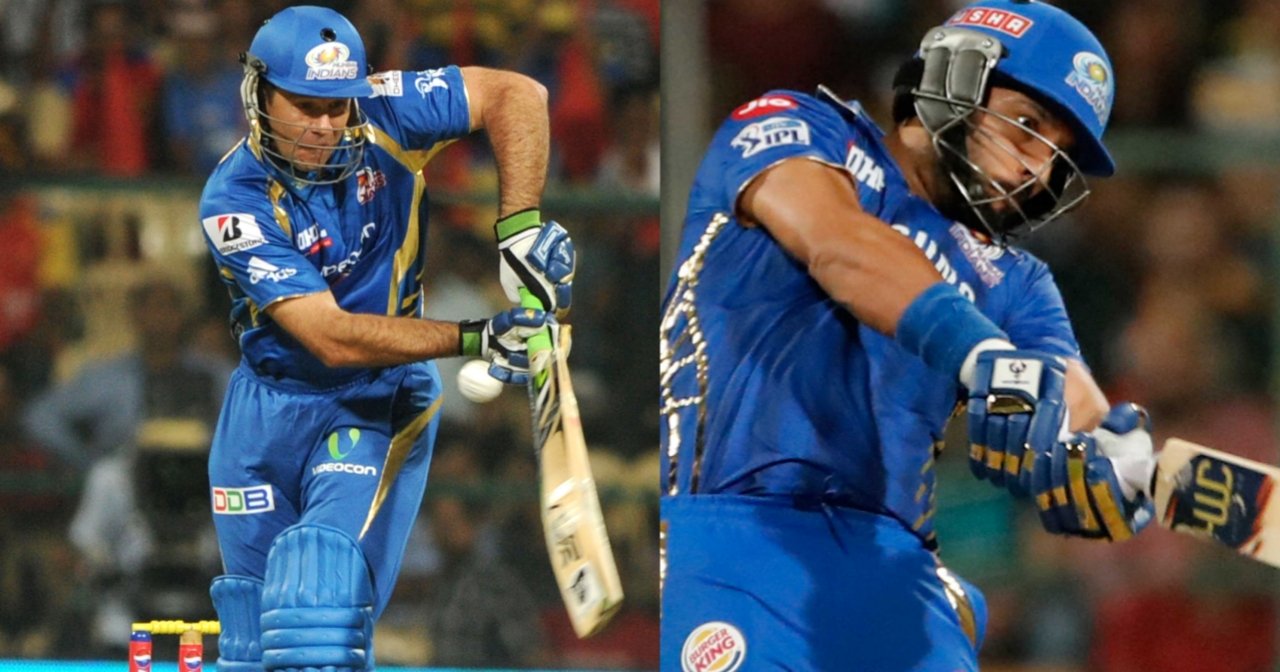 When looking at the sides in the Indian Premier League, one can clearly conclude that Mumbai Indians have a homely environment and that they aim to keep their core group of players year after year. This strategy has paid off, as they are now the most successful club in the league, with five trophies.
Every player, coach, and member of the support staff share a great bond that becomes deeper with each new season. Mumbai have nurtured several of their performers and turned them into match-winners over the seasons.
They have, however, made several blunders throughout the years and acquired players who were unable to deliver to their full extent.
On that note, let's take a look at the six worst signings by Mumbai Indians in IPL history.
1. Ricky Ponting
Ricky Ponting is one of the greatest batsmen and captains to play the sport. Mumbai Indians roped in the services of Ponting for INR 2.2 crores ahead of IPL 2013 in an attempt of finding a leader who can guide them towards their maiden title.
However, the Australian delivered way below his expectations as he managed to score only 52 runs from five matches. He later stepped down as captain and benched himself, handing over the reins to Rohit Sharma, who led MI towards glory in that season, followed by four more titles.
2. Yuvraj Singh
India's finest all-rounder and one of the best T20 batters around the globe, Yuvraj Singh, hasn't found much success in the IPL. After plying his trade for several franchises over the seasons, he was roped in by Mumbai Indians ahead of the 2019 IPL.
Mumbai were in search of an experienced middle-order batter who can compliment Hardik and Pollard. However, Yuvraj had a mediocre run as he managed only 98 runs in four matches and was dropped after that to make way for Ishan Kishan.
3. Tim Southee
Tim Southee is one of the finest pace bowlers when it comes to Test cricket, but his performance in T20 cricket has not been up to the mark. Southee was roped in by Mumbai Indians ahead o 2016 IPL to give a hand to Lasith Malinga.
Southee however, had a dismal run as he conceded runs at an economy of around 8.5 and managed only 12 wickets in 14 matches over two seasons.
4. Unmukt Chand
Unmukt Chand was on the verge of becoming the next best thing in Indian cricket after his exploits in the 2012 U19 World Cup, where he guided India towards glory. After plying his trade for Delhi and Rajasthan, he was acquired by Mumbai Indians ahead of the 2015 IPL.
The former U19 captain was expected to have a promising run for Mumbai, but unfortunately, he had a disappointing one as he scored only 102 runs in seven games.
5. Andrew Symonds
Andrew Symonds had an exceptional all-round season with Deccan Chargers in IPL 2010. Mumbai Indians acquired him for INR 4 crores for the next season with the hope that he will perform in the same manner.
However, Symonds had a disappointing season as he only managed 135 runs and a single wicket in 11 games and is considered as one of the worst signings by Mumbai Indians.
6. Richard Levi
Explosive South African batter Richard Levi took the cricketing world by storm by smashing the then fastest century in T20 cricket, which earned him a contract with Mumbai Indians. Levi started his IPL journey on a high note, scoring a half-century against CSK, and was looking like the next best thing in the IPL.
However, he couldn't manage to continue with his exploits as he only managed 33 runs in the next four games and thus was dropped after that.