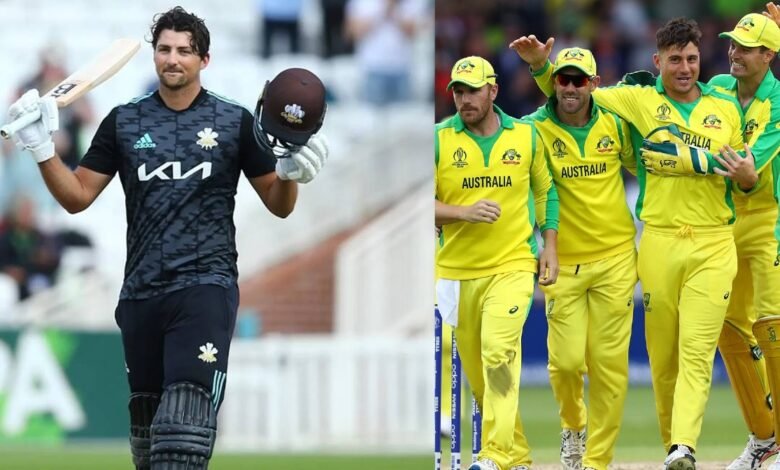 Although he has represented Singapore in international cricket, Tim David is eligible to represent Australia because he grew up there. A few former Australian cricketers like Shane Watson have urged Cricket Australia to recruit the hard-hitting batter for the T20 World Cup later this year. Recently, Tim David got a chance to speak about his chances to represent Australia in the 2022 T20 World Cup.
Tim David could play for Australia in the 2022 T20 World Cup
Tim David is one of the popular big-hitters in the game right now. The 26-year-old has proved himself in various leagues. In IPL 2022, he looked to be in good form for the Mumbai Indians, as well.
With the conversation going around his potential switch to Australia, he had a few words to say. Speaking to BT Sport, he said, "They won the World Cup six months ago and that team hasn't changed since then. Those guys have been playing for Australia for a long time. If I had the opportunity to be a part of it, I'd be thrilled and really excited.
The right-hander continued, "I'm not really thinking about it too much, to be honest. Playing well in T20 leagues fills me with a lot of confidence, but international cricket is a different beast so we'll see what happens if I get that opportunity. It's just another challenge. I just want to keep trying to improve and have fun."
The team needs someone like Tim David in the middle
Australia actually needs someone like Tim David in the middle. With Steve Smith playing at No.4 or No.5, if not for the early fall of wickets, his core skills might not be useful. Matthew Wade is also inconsistent in recent months.
Therefore, a player like Tim David in the middle order would solve a lot of issues for the management. While he will be the best bet to finish games at No.6 or No.7, along with Glenn Maxwell, the cricketer can also provide a bit of off-spin. These factors would make him a top signing for the Aussies.