News
Shakib Al Hasan makes himself unavailable for NZ tour, Bangladesh selectors still pick him in the squad
Bangladesh Cricket Board wants Shakib to give an "official" reason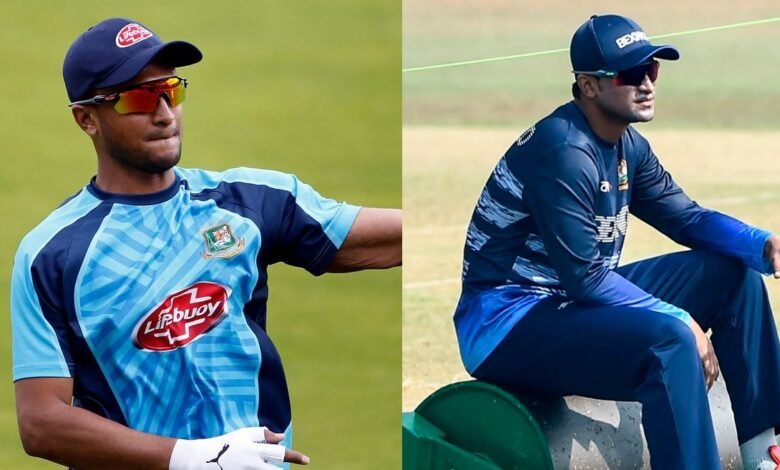 The Bangladesh selectors have picked Shakib Al Hasan in the test squad for the 2-match series against New Zealand, despite Shakib having conveyed to the board that he doesn't want to be a part of the team for the New Zealand test series.
The president of the Bangladesh Cricket Board (BCB), Nazmul Hassan, talked to the reporters earlier today and admitted that Shakib had let the board know that he didn't want to be selected, but the board has still gone ahead and picked him because he didn't write to the board "officially".
According to Nazmul Hassan, if Shakib has to withdraw himself from any series, he has to write to the board officially, and he also has to attach a reason to it why exactly he doesn't want to play. He can't just put in an unofficial word and withdraw himself.
Shakib was unavailable for the first test against Pakistan recently and Bangladesh clearly missed him with both bat and ball as they couldn't seize the crunch moments despite being in decent positions at certain stages of the game.
Shakib Al Hasan strengthens Bangladesh in two departments: Nazmul Hassan
Nazmul stressed the fact that Shakib is extremely vital for the Bangladesh test team because he is a two-dimensional player and when he misses out, it affects Bangladesh in two departments. His presence in the longest format of the game is dearly needed by the national team.
"We told him (Shakib) to inform us officially. He has to give a reason. Shakib contributes with either bat or ball. He strengthens the team combination," Nazmul Hassan was quoted as saying by ESPNcricinfo.
Now that the BCB has named Shakib Al Hasan in the squad for the NZ test series without his consent, it remains to be seen how Shakib responds to this. Fitness is clearly not a concern for him because the injury that he picked up in the T20 World Cup has healed as he has now returned for the second test against Pakistan.
If Shakib doesn't have to tour New Zealand, he will have to convince the BCB president with a strong enough reason to withdraw.