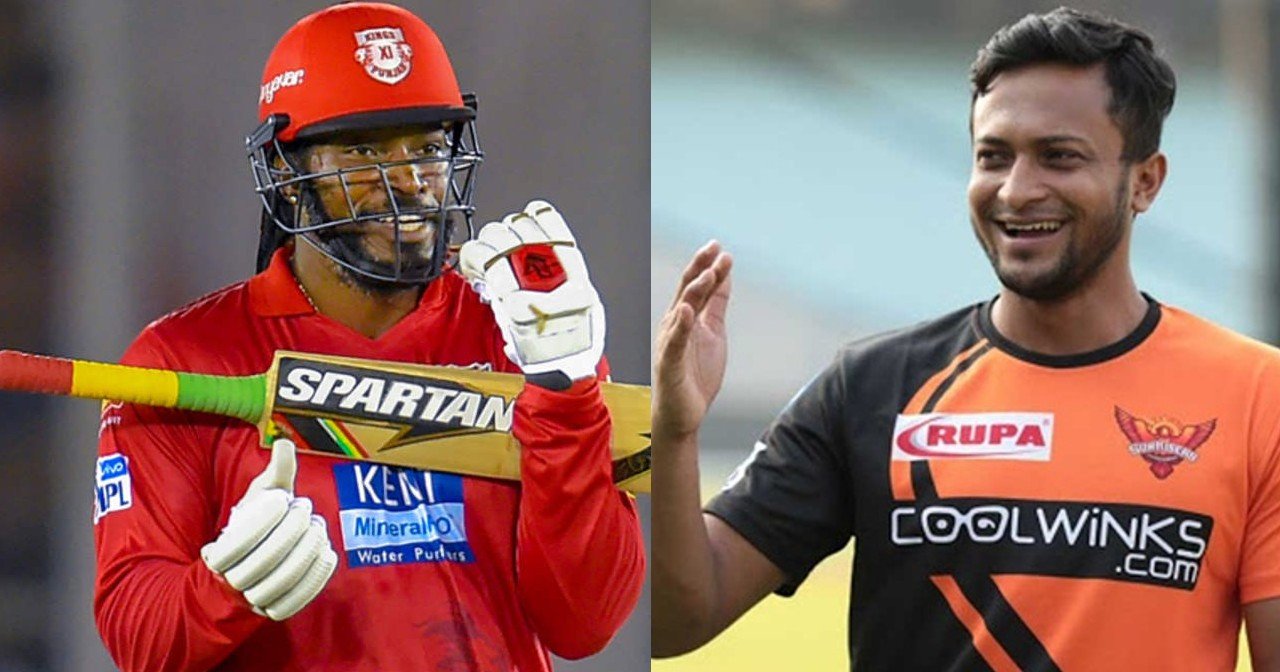 Shakib-Al-Hasan chose his all-time IPL XI and surprisingly only picked three foreigners instead of the normally allowed quota of four. Just ahead of the tournament's resumption in the UAE, he picked up his star-studded team that also bears the omission of a few top-notch names, Chris Gayle, ABD and Narine.
ABD and Chris Gayle are ranked in the all-time top players of the tournament that has seen them scoring for fun, while Narine evolved from a vicious spinner who was absolutely unplayable in his first three seasons to a deadly all-rounder, evenly disseminating his prowess across the game.
A glance at the dream team forged by Shakib-Al-Hasan
Shakib opted for Rohit Sharma and David Warner as the two openers of the team. Rohit Sharma is also one of the successful openers of the Indian cricket team and Mumbai Indians, alongside his overtly successful captaincy stint for the five-time champions. However, Shakib had other plans for his team's captaincy. Warner, on the contrary, is the orange cap winner of the tournament for three seasons.
Shakib picked a powerful midfield with the quartet of Virat Kohli, Suresh Raina, MS Dhoni and KL Rahul. Kohli has undoubtedly been Bangalore's and the tournament's one of the most successful batters throughout, while Raina was one of the most reliable pillars of success for Chennai with the bat and in the field. In fact, he also managed to wriggle out a couple of impressive overs with a few wickets to his name.
MS Dhoni has been the driving force in establishing Chennai Super Kings as one of the tournament's most successful forces with the highest number of knock-out appearances while KL Rahul seems terribly out of position, but if there is one thing that Rahul has proven, that is his adaptability.
Dhoni was named as the captain of the side, while the next two names on the list were English all-rounder, Ben Stokes and Indian all-rounder, Ravindra Jadeja.
The tail of Shakib's team
He completed his team with three of the best bowlers of the tournament in the form of Lasith Malinga, Jasprit Bumrah and Bhuvneshwar Kumar. He didn't include himself, either, despite being a significant part of a championship-winning KKR team.
Shakib's dream IPL team: Rohit Sharma, David Warner, Virat Kohli, Suresh Raina, MS Dhoni (Captain and Wicket-keeper), KL Rahul, Ben Stokes, Ravindra Jadeja, Lasith Malinga, Jasprit Bumrah, Bhuvneshwar Kumar.