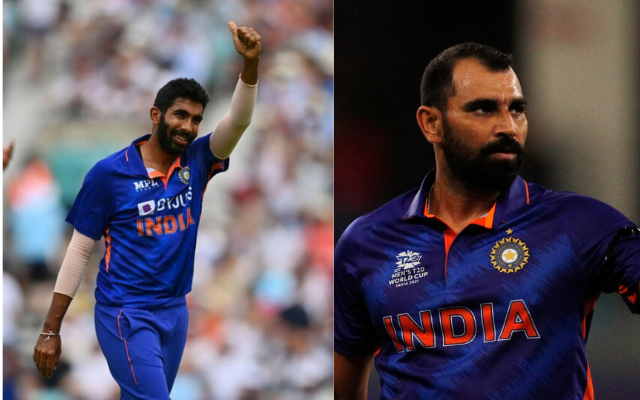 Former Pakistan cricketer Sarfaraz Nawaz is pretty pleased that premier Indian spinners Jasprit Bumrah and Mohammed Shami will not be participating in the Asia Cup 2022. When Pakistan plays India on August 28 in Dubai, he hopes that Pakistan's batting lineup will be able to overcome India's inexperienced bowling attack.
Mohammed Shami was not even considered for the Twenty20 International event, whilst Jasprit Bumrah's back ailment forced him to withdraw from the competition. Bhuvneshwar Kumar will take the reins as the head of India's fast bowling unit while they are away. He will have competent assistance from younger individuals such as Avesh Khan and Arshdeep Singh, for example.
What did Sarfaraz Nawaz say about Jasprit Bumrah and Mohammed Shami?
Speaking to Cricket Pakistan, Nawaz said: "Bowlers win matches, and because India's elite pacers Bumrah and Shami will not be participating in the match, Pakistan must take full advantage of the circumstances and produce the same outcome as they did the previous time around."
He added: "We were competing against lesser teams, so we haven't had much experience with strong opponents. The team's performance in the World Cup will be something for us to keep an eye on."
In the meantime, Pakistan's leading pacer, Shaheen Afridi, will be unable to participate in the Asia Cup 2022 due to a knee injury. This would be a significant blow to the team's chances of winning.
In the first game of the Asia Cup that the Men in Blue will play, which will take place on August 28 in Dubai, they will face their bitter rivals, Pakistan. =
The Indian team led by Rohit Sharma and his teammates will be eager to avenge the 10-wicket defeat they suffered at the hands of Pakistan in the last iteration of the ICC T20 World Cup played at the same venue.