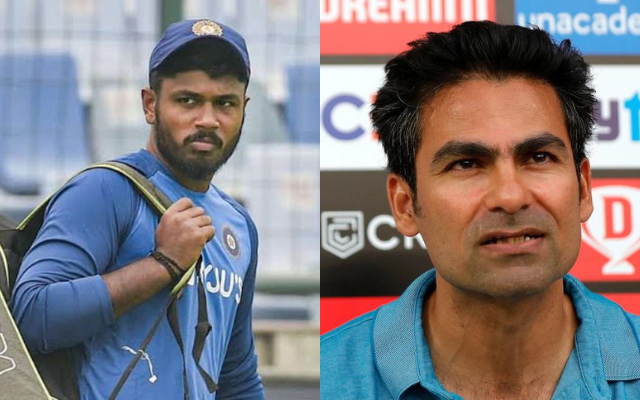 As there is now no opening in the top four positions for Team India, Mohammad Kaif believes that Sanju Samson may be able to establish his claim to the No. 5 or No. 6 slot instead.
In the third one-day international that took place between Zimbabwe and South Africa in Harare on August 22, Samson hit two sixes among his 15 runs off of 13 deliveries. After giving the home team a difficult goal of 290 runs to reach, the Men in Blue went on to win the match by a margin of 13 runs.
In the course of a conversation on Sony Sports, Kaif was questioned about his thoughts on Samson's performances in the series as well as his potential with Team India. 
His response was: "Even though he didn't get to bat in the first match, he has hammered six sixes in the two innings he has played so far. He seemed to be in terrific form. There is absolutely no room at the top. You have K.L. Rahul, Rohit Sharma, Suryakumar Yadav, and Virat Kohli will be coming soon."
Mohammad Kaif wants Sanju Samson to play lower down the batting order
Kaif believes that Samson's ability to smash with power may win him a position as a game-changer lower in the batting order. The former Indian batter went into more detail, saying:
"If you can hit a six, your future seems promising because you can make your claim to a spot either at No. 5 or No. 6, depending on which one is available. There are players there with names like Hardik Pandya, Dinesh Karthik, and Rishabh Pant. You will be able to find a spot there."
During the second and third one-day internationals, Samson batted at position No. 6 against the Chevrons. In the second game, the elegant batter notched an undefeated 43, which not only earned him the Player of the Match title but also won the match for his team.