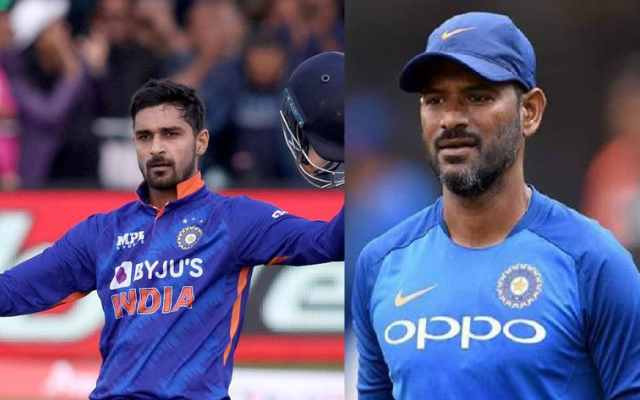 An intriguing tale from Deepak Hooda's time as a member of India's Under-19 team was recently brought to light by R Sridhar, who served as the fielding coach for Team India before. Sridhar said that he used to nickname the batter "coach killer," and that he was someone who never got weary of practising. 
At the moment, Hooda is touring Zimbabwe with the Indian one-day international squad. He has gotten off to a strong start in his international career, as he has impressed with his big-hitting talents in both one-day internationals and twenty-over internationals.
What did Sridhar say about Deepak Hooda?
According to Sridhar, the right-handed batter has shown interest in being a permanent part of the squad and has put his hat into the ring for the position. R Sridhar, who has known Hooda since he was on the U-19 team, provided the following commentary to Cricket.com:
"He has matured into an adult. I have known him since I was a coach at the U-19 level when he was younger. [He was] a young man who was full of zeal and determination. Because he is so dedicated to practising over and over again, I used to refer to him as a "coach killer." Even while he was still playing for the U-19 team, he would approach me and say, "Sir, let's conduct a power-hitting session."
Sridhar went on to say that the coaching staff often found themselves in the position of having to decline the offer since pricey balls were frequently lost because Hooda would smash them really far. The former cricket player reflected on the following:
"We used to tell him, 'No Deepak, you are not coming because you are hitting balls into Cubbon Park (a popular place in Bengaluru), and we are losing our nice white kookaburra balls.' You are not allowed to hit the ball in that direction, toward the other side of the road. He was always good for a chuckle."
Hooda had a score of 25 in the second one-day international match against Zimbabwe, but he was only out for 1 in the third match played in Harare.
Sridhar has said that he is not astonished by the batter's ability to make hard contact with the ball. In addition to that, he complimented the cricket player on his consistent effort to improve his skills.