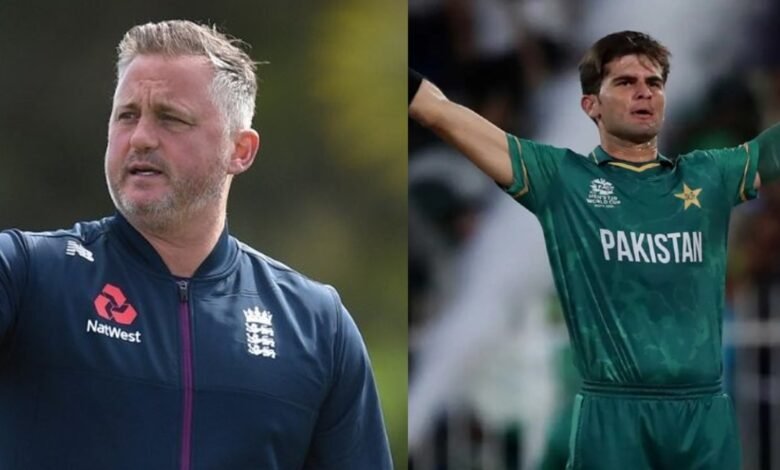 Former England cricket team player Darren Gough showered praise on the Pakistan cricket team's rising star Shaheen Shah Afridi and said that he has the potential to become the captain of the Pakistan cricket team in the near future. Afridi recently captained the Lahore Qalandars team in the 2022 edition of the Pakistan Super League and led the franchise to their maiden championship.
Darren Gough is in Pakistan at the moment for the Lahore Qalandars' Player Development Program's (PDP) trials. The former England cricket team player was impressed with the way Afridi was captained in the 2022 edition of the Pakistan Super League. He saw the hunger that Shaheen had, which is why Gough opined that Shaheen could lead the country in the future.
Here's what Gough said in a recent interview with Cricket Pakistan:
"Shaheen is a terrific talent, he is hungry for success, he is very energetic, he enjoyed being captain of the Qalandars, I think he led them very well with loads of enthusiasm, he is definitely the future Pakistan captain."
Darren Gough also heaped praise on current Pakistan cricket team captain Babar Azam
In the same interview, Darren Gough said that the quartet of Virat Kohli, Kane Williamson, Joe Root, and Babar Azam are the best batters in the world right now. He opined that the four batters are currently competing for the number one position among all the batters. Speaking about the talent possessed by Babar, Gough added:
"Babar Azam is a fantastic talent, the way he builds his innings in all formats is superb, it didn't work well for Karachi in PSL this year but he is the best."
It will be interesting to see if Shaheen Shah Afridi becomes the captain of the Pakistan cricket team in the future. At the moment, Babar Azam is doing a good job for the Men in Green.