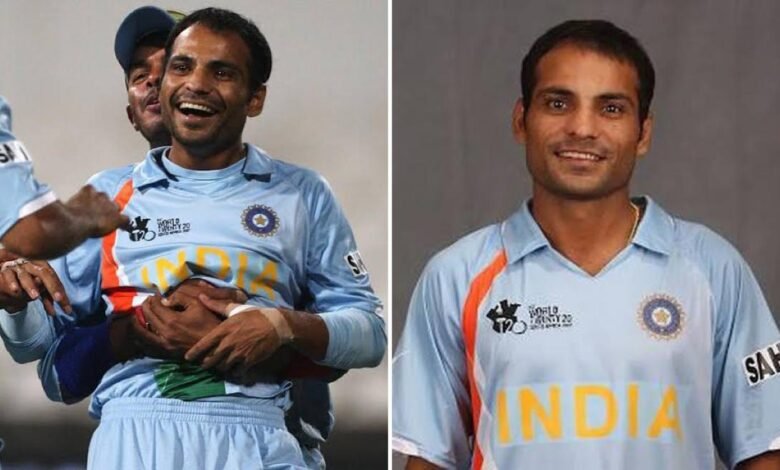 Indian cricket has witnessed several talented bowlers so far. From the bowlers' perspective, it is crucial not to leak runs else it might hamper their confidence levels.
It is absolutely vital for the bowlers to take wickets in order to come out on top in crucial phases of the game. For it to happen, it is important for them to mount pressure on the batters by bowling at the right line and length.
Indian cricket were blessed with some quality and special bowlers so far. At the same time, good eras come to an end at one point. Now in this article, we will take a glimpse at the two Indian bowlers who played their last game in a World Cup final.
1. Joginder Sharma
Joginder Sharma turned out to be a hero of the ICC T20 World Cup 2007 final after he bowled a tricky delivery to get rid of Misbah-ul-Haq as Team India got the better of the Pakistan cricket team in the high-voltage encounter to win the maiden ICC T20 World Cup tournament.
In fact, it was also Joginder Sharma's last-ever match for India. Overall, he has played only four ODIs and four T20Is in his career wherein he took one wicket in the 50-over format and four wickets in Twenty20 Internationals.
2. Javagal Srinath
Javagal Srinath was one of the key fast bowlers of Team India during the playing days of his cricketing career. Notably, he is the second leading wicket-taker for the Men in Blue after Anil Kumble. Srinath has accounted for 315 wickets in the One-Day Internationals.
On the other hand, he took 236 wickets in 67 Tests. Srinath was the first Indian pacer to take more than 300 wickets in ODIs. His last international appearance came against Australia in ICC Men's 2003 World Cup final and he didn't play any match since then.