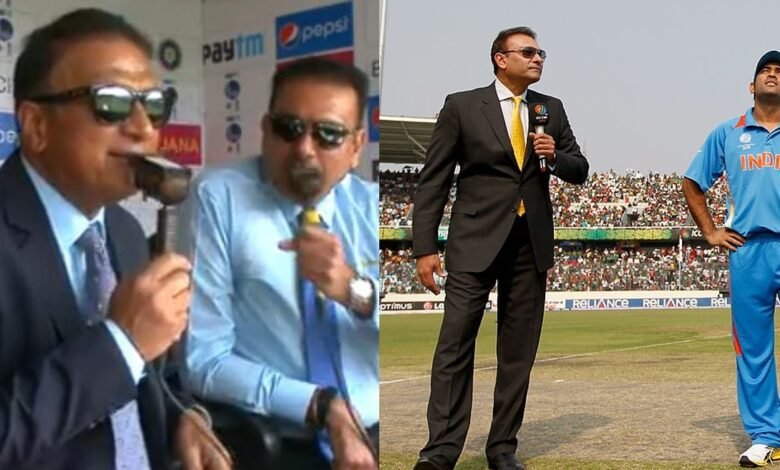 Before becoming the head coach of India, Ravi Shastri was one of the most renowned commentators in world cricket and while the Indian test team benefited a lot from him becoming the head coach, the Indian fans missed out on his commentary for 7 long years.
However, Star Sports, the official broadcaster of India's home games and the IPL, has dropped hints that Ravi Shastri might make a comeback to commentary soon, and it might be during the upcoming test series between India and South Africa itself.
Star Sports is going to broadcast the India Vs South Africa test series in India and because of the COVID protocols, it's very much possible that they have their commentary team working from their studio, with the same kind of arrangement that Sony Sports had for their commentators during the India Vs Australia test series last year.
If the Star Sports commentary team works from the channel studio in Mumbai, Ravi Shastri might well be a part of it. The official Twitter handle of Star Sports released a video earlier today featuring Shastri, and they captioned the video, "Something is cooking, what's Ravi Shastri up to"?
Something's cooking… 🧐

Guess what @RaviShastriOfc is up to 👇, and stay tuned to find out! pic.twitter.com/W7cZOHGMhn

— Star Sports (@StarSportsIndia) December 20, 2021
Ravi Shastri has always found himself in the commentary box during Indian cricket's iconic moments
It must be great news for the Indian fans who have missed Shastri's commentary a lot in recent times, particularly during the iconic moments. Shastri is someone who, somehow, has always found himself in the commentary box during the historical moments of Indian cricket.
Whether it's Yuvraj Singh hitting six sixes in an over against Stuart Broad, Sreesanth completing India's 2007 T20 World Cup triumph with a pressure catch at short fine leg or MS Dhoni completing India's ODI World Cup victory in 2011 with a massive six over long-on, Ravi Shastri was on commentary all three times and his words are still etched in the memory of Indian fans.
It's uncertain yet, if Ravi Shastri indeed returns to the commentary box, whether it will be a temporary stint or a permanent one. There have also been reports that Shastri has been approached for the coaching jobs in the IPL.