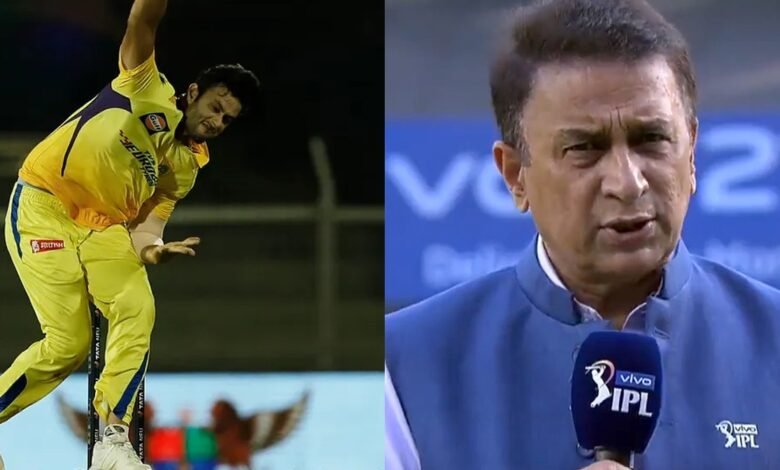 The Indian legend Sunil Gavaskar is not happy at all with the way the career graph of Shivam Dube has gone as a bowler since he made his first class debut for Mumbai a few years back. Yesterday in a very important game of IPL 2022, Dube was given the responsibility of bowling the 19th over of the innings for CSK against Lucknow Supergiants (LSG) and while it was a tough ask to hand over the ball to someone in the 19th over straightaway, CSK had 34 runs in the bank to play with.
But, Shivam Dube was taken apart to all corners of the ground by the LSG batting duo of Ayush Badoni and Evin Lewis as he gave away 25 runs in the 19th over and the match went away from CSK's grasp. While Sunil Gavaskar admitted that it wouldn't have been easy for any bowler to take up the job of bowling that high pressure over after he had not bowled throughout the innings, but the areas that Dube bowled were totally wrong.
Sunil Gavaskar was not happy that Shivam Dube was trying to bowl slower deliveries
Gavaskar noted that Dube was bowling length balls which was probably what the batsmen wanted to play the lofted shots down the ground and on top of that, he was also rolling his fingers over the ball. As a bowler, you roll your fingers over the ball on surfaces where the ball grips and holds, but on surfaces where the ball is skidding onto the bat, you make it easier for the batsmen if you roll your fingers over the ball.
Sunil Gavaskar, while commentating during the match, was of the view that even if Dube was given the tough job of bowling straightaway in the 19th over of the innings, he should have used his experience and should have tried and bowled better areas and better lengths which he failed to do despite being in the circuit for a few years now.