News
Rohit Sharma recalls India's 2007 T20 World Cup triumph ahead of T20 World Cup 2021
Rohit Sharma was the youngest member of Indian squad in 2007 T20 World Cup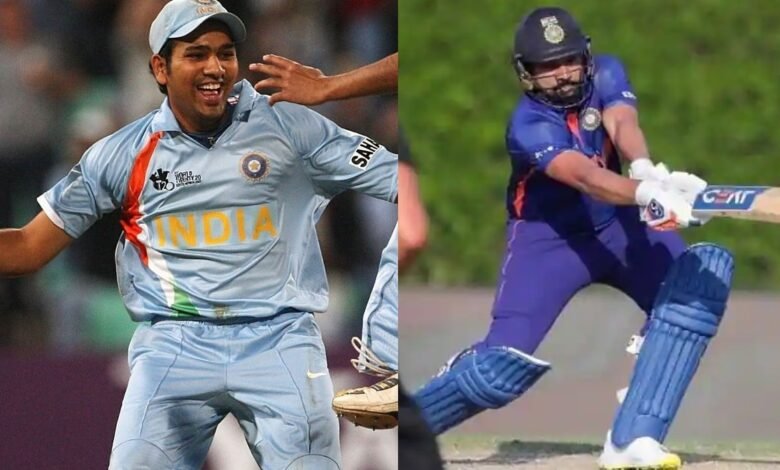 Recalling India's famous triumph in the first-ever T20 World Cup in South Africa, Rohit Sharma said that he was extremely nervous when Misbah ul Haq played the ball up in the air, and it went towards the short fine leg in the last over of the final match between India and Pakistan.
Rohit, who was the youngest player of the Indian squad at just 20 years of age, said that he was standing at cover during that last over and Yuvraj Singh was standing at point, and he still remembers when that ball went up in the air, Yuvraj turned back as he probably thought Sreesanth, who was at short fine leg, would drop the catch, and he didn't want to see that.
According to Rohit Sharma, it was such a pressure moment that he doesn't think Sreesanth would have ever felt more pressure standing under any other catch in his career than that one.
"I was standing at covers that particular ball. Yuvi was at the point. The moment Misbah played that shot, I saw Yuvi turning around. He was not watching because he thought he was going to drop it," Rohit said while talking to the ICC website.
Rohit said when he now looks back, it seems a really humongous triumph. He didn't understand the gravity of it at that point of time because he was a young player and all he wanted to do was to go out and express himself with the bat and in the field.
Cameo played by Rohit Sharma turned out extremely vital for India in T20 World Cup 2007 final
Rohit had played a key role for India in that final match, batting lower down the order at no. 6. It was probably because of his little cameo of 30 off 16 towards the end of the innings that India managed to go past 155 which proved to be a winning score at the end.
Rohit was one of India's consistent performers right through that tournament. It was not just in that final that he played a match-winning cameo, he had scored a match-winning half-century in the knockout game against South Africa prior to that as well.