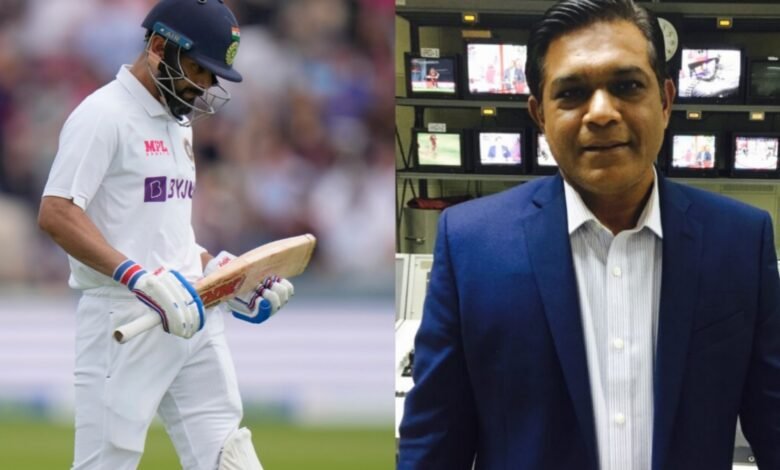 Former Pakistan wicketkeeper and batter Rashid Latif made a startling assertion when he suggested that Ravi Shastri's appointment as the coach of India is to blame for Virat Kohli's recent run of poor form. According to Latif, Shastri, who served as the head coach of the Indian team from the years 2017 through 2021, had "no business" guiding the Indian squad.
According to Latif, Kohli's decline in performance may have been avoided if Shastri had not been hired as the team's coach. Notably, Kohli has had trouble scoring runs over the last two years, and he has not reached the century mark in any format since November 2019.
Latif, who runs the channel 'Caught Behind' on YouTube, was quoted as saying, "It is because of him (Shastri) that this has occurred. In 2017, you took a player like Kumble off the field and replaced him with Ravi Shastri. I am not aware of whether or not he had the necessary credentials."
That strategy is not working out so well, is it?: Rashid Latif
Latif further said that Shastri's inclusion in the squad may have been facilitated by someone other than Kohli, even though Kohli was mentioned as a potential factor. In 2017, Shastri succeeded Anil Kumble as the team's head coach and assumed all of his responsibilities.
"He worked in television. He had no business being a coach. I am sure that, along with Virat Kohli, there would have been other individuals who had a role in bringing Shastri in. But doesn't that strategy seem to be working against them now? If he hadn't taken on the role of coach, Kohli's performance likely wouldn't have suffered as much as it did," Rashid Latif said.
The Cricket Advisory Committee (CAC), which consisted of Sachin Tendulkar, VVS Laxman, and Sourav Ganguly, chose Shastri, who had previously served as a team director, to be the squad's coach. The Board of Control for Cricket in India (BCCI) reappointed him as the India coach in 2019, after the conclusion of the ICC World Cup. His term continued until the 2021 Twenty20 World Cup. Following Ravi Shastri's tenure, the coaching responsibilities were passed on to the current India coach, Rahul Dravid.
Latif was a cricket player for Pakistan from 1992 to 2003. During that time, he participated in 37 tests and 166 one-day internationals, and he scored 1,381 and 1,709 runs, respectively. In addition, throughout all forms, he has 301 catches and 49 stumpings to his credit.