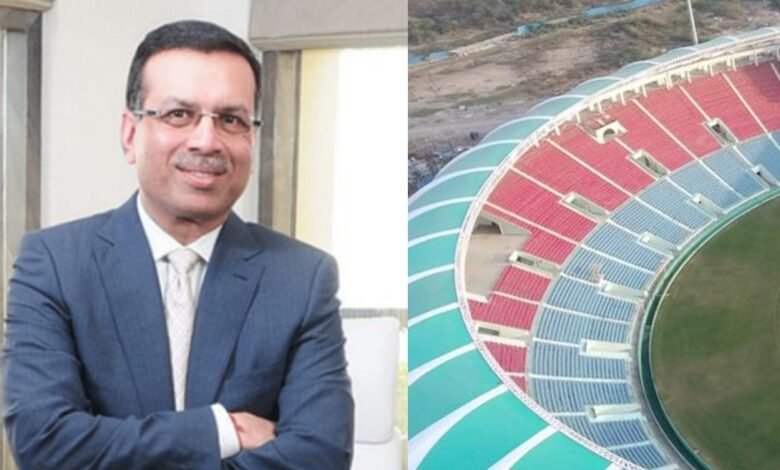 None of the two IPL franchises which have been newly added to the IPL has named their teams yet, but today the Lucknow IPL franchise announced that it's the fans who will be naming the franchise and not the owners.
Lucknow IPL franchise is now using the Twitter handle of the old IPL franchise Rising Pune Supergiant (RPSG) as it was also owned by the Lucknow owner Sanjeev Goenka, although it was introduced in the IPL only for a couple of years when Rajasthan Royals and Chennai Super Kings were banned in 2016 and 2017.
The twitter handle of RPSG was inactive for a long time as the franchise was not taking any sort of part in the IPL, however the twitter handle was renamed yesterday and got active again to interact with the fans. The handle was also verified today as the official handle of Lucknow, and the announcement was made that the franchise was not given a name yet because the owners want the fans to give the franchise a name.
It has, however, not been announced yet how the fans will actually be naming the franchise, but it is expected that the franchise will probably be running a poll with three or four options and whichever option gets the most number of votes from the fans will be the new name of the franchise.
IPL mein kuch naya ho raha hai. 🤔

Stay tuned for more! ⏳ pic.twitter.com/054EhEKb47

— Official Lucknow IPL Team (@TeamLucknowIPL) January 4, 2022
Lucknow IPL franchise has not announced their draft picks yet
The two new IPL franchises, including the Lucknow IPL franchise, have not named their draft picks yet. They are likely to announce that by the end of this month. The reason why there has been a slight delay in the announcement of the draft picks is because the Ahmedabad franchise had not got their ownership clearance from the BCCI.
Ahmedabad IPL franchise has been bought by CVC capitals and some of the businesses of CVC capitals were in question, before they were given clearance by the BCCI. However, the process is reportedly completed now and the two franchises are supposed to pick their 3 players through the draft system soon.
After the existent 8 IPL franchises were allowed to retain a maximum of 4 players from their old squads, the BCCI has allowed Lucknow IPL franchise and Ahmedabad IPL franchise to pick three players each from the list of the remaining players before the mega auction gets underway in February.
The annual purse of all the 10 IPL franchises will be 90 Crore INR this time around, which is 5 Crore INR more than the purse that was allowed in the last mega auction.