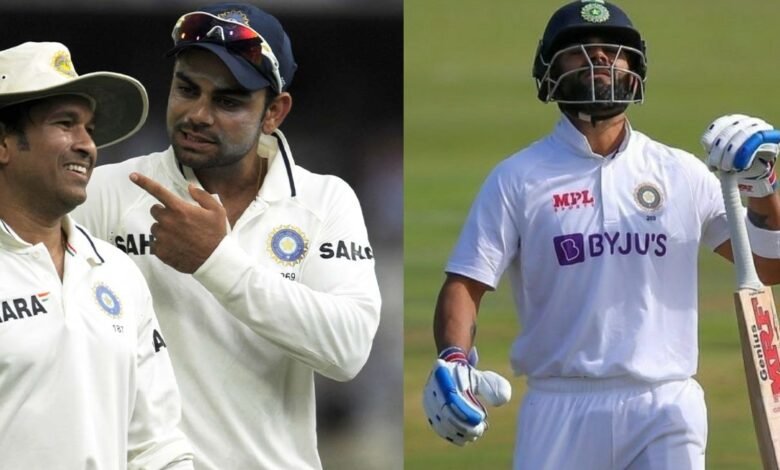 The Indian captain Virat Kohli once again lost his wicket today, trying to chase a ball wide outside the off-stump which left the Indian fans frustrated. Kohli has not scored a hundred in test match cricket for 2 years and is averaging around 30 in a format which he once used to dominate.
What has been a major cause of frustration for the Indian fans is the fact that Kohli has been throwing his wicket away despite not looking out of form at all. He has looked mighty comfortable at the crease facing all kinds of bowling throughout the year but has been dismissed in a similar fashion most of the time.
Front foot drive is a shot that has fetched Kohli a large volume of runs in international cricket, but it is now becoming a reason of his downfall as well. In the first innings of the ongoing Centurion test match, the ball wasn't doing much on the first day and Kohli was looking well set before he decided to drive a very wide delivery off Lungi Ngidi and edged it to the slips.
South African debutant Marco Jansen dismissed Virat Kohli in the second innings
Something similar happened in the second innings again earlier today, however, the bowler this time around was Marco Jansen, who was bowling left arm with a different angle than Lungi Ngidi and was taking the ball away from the right-hander from around the wicket. While it was a much tougher angle to play, it was still a delivery which started very wide and could have been easily left by Kohli.
The dismissal of Virat Kohli in the second innings didn't affect India much in the context of the game as they already had a healthy lead on the board on a surface which has quite a bit of uneven bounce, but it still left Indian fans bothered about the repeated pattern of dismissals of the Indian captain.
Here is how the Indian fans reacted on Twitter as Virat Kohli edged another delivery outside the off stump –
Virat Kohli's dismissal in both the innings. pic.twitter.com/kZmY4if6qi

— Mufaddal Vohra (@mufaddal_vohra) December 29, 2021
It's about time he gets a Masterclass from the God #Kohli pic.twitter.com/gUXCZ9k6O8

— Shammu fan account (@Adi_Raiker) December 29, 2021
In 2022 like in 2004 I want @imVkohli to do a @sachin_rt and just not play these expansive shots outside off stump. Give up on ego and do justice to the Virat we know for years. It is imp for him the captain and the batsman. This is happening much too often.

— Boria Majumdar (@BoriaMajumdar) December 29, 2021
I think Virat Kohli should learn something from Master Blaster Sachin Tendulkar's SCG 241* inning without Cover Drive…🙌🏻🙌🏻 #SAvIND #Kohli #SachinTendulkar pic.twitter.com/fknUt37u8s

— 🇮🇳Tanmay Kulkarni🇮🇳 (@Tanmaycoolkarni) December 29, 2021
Nice, I didn't watch this. Would have made my mental peace worse.#INDvSA #ViratKohli https://t.co/sIh40ksydb

— Boxing day test 🇮🇳🇿🇦 (@Sectumsempra187) December 29, 2021
First Time in Virat Kohli's Career, he not scored even a single Hundred in two consecutive years – 2020 & 2021.🥺💔

— Harshal Patil (@Harshal85917242) December 29, 2021
2 Consecutive Century-less Years for Virat Kohli (2020-2021) 🥺💔 #ViratKohli pic.twitter.com/pzWoB0YI0g

— Sportsxeditzz (@Aditya_0945) December 29, 2021
If Virat Kohli does not Score 145 runs in the Next two Test matches, then his Test Batting Average will fall below 50.

— CricketMAN2 (@man4_cricket) December 29, 2021
#ViratKohli to cover drive : pic.twitter.com/sFg3N4jrQd

— Krix (@krixunknown) December 29, 2021
It's now a choice between cover drive and career. It's for #ViratKohli to decide. If he still doesn't, the selectors must do it for him… Enough is enough….. #Pujara and #Rahane won't play in next test. Its confirm now.#INDvSA #Cricketmania 🏏 pic.twitter.com/JzEWpW23xn

— DR. AMIT MANOHAR (@dramitmanohar) December 29, 2021