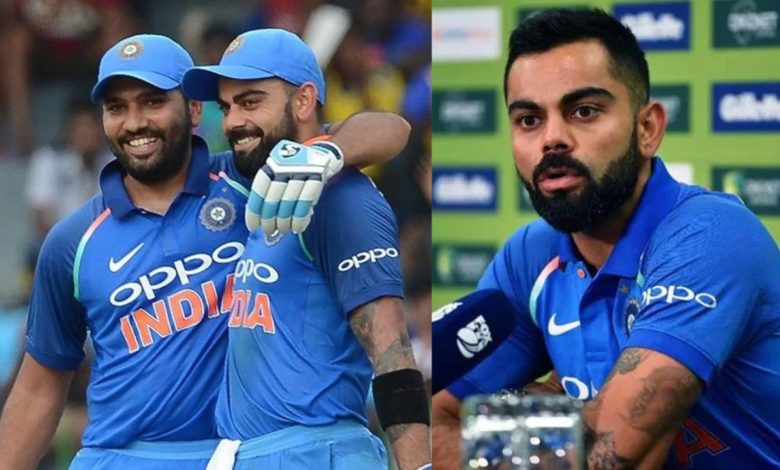 Today's interconnected society makes it easy for one false tweet or Facebook post to spark a major controversy. A number of reports surfaced after the 2019 World Cup about an apparent feud between Virat Kohli, the previous India captain, and Rohit Sharma, the current captain. Both parties rejected the allegations, and Kohli felt it necessary to set the record straight in 2021.
According to Kohli, Sharma's batting is one of his favourites to watch. He declared his admiration for Sharma at the 2012 Asia Cup. Sharma, another teammate who endorsed Kohli after the 2022 T20 World Cup, vouched for him by claiming the squad had never questioned his ability. This kind of thing has happened several times before.
Rohit and Kohli have had some fantastic batting partnerships together. An ODI match versus the West Indies in 2018 was the site of one of these incidents. West Indies scored 322 runs in the first innings of the match being played at Guwahati.
Shikhar Dhawan was the first Indian batsman to be out, but after that Kohli and Sharma made the bowlers pay. The Indian team cruised to victory thanks to their second-wicket partnership of 246 runs. Both Sharma (152*) and Kohli (140) had impressive scores.
Kohli had noted after the game that with Sharma at the other end, he never felt like things were getting out of hand. Kohli emphasized that he prefers to be the team's anchor, with Sharma providing the power at the other end. But for this game, he requested that Sharma play defence instead.
What did Virat Kohli say about Rohit Sharma?
It is enjoyable to bat alongside one of the finest in the cricketing world like Sharma, as Kohli himself said. Together, they scored their sixth ODI double-century partnership.
"It's never too difficult when you have Rohit at the other end. Among the top three, I mostly take the anchor role because both Rohit and Shikhar are good stroke-makers. It was one of those days where I felt good and I told Rohit I will continue to bat this way positively and maybe you can play the anchor role. It's our 5th or 6th double-century partnership, it's always a pleasure to bat with him," Virat Kohli told reporters after the match.
Together, Kohli and Sharma have scored 4998 runs in ODIs, batting at 62.47 average. So far, they have sewn together 18 century-long partnerships and 15 half-century partnerships. They rank as the eighth-best duo in one-day international matches.
Nonetheless, Sharma and Kohli are the top combos in terms of average (minimum of 50 innings). They are two of the finest batters in cricket history, without a doubt.
ALSO READ: 'For India's sake, they should take a stand" – Ravi Shastri gives a bold message to BCCI ahead of the start of IPL 2023