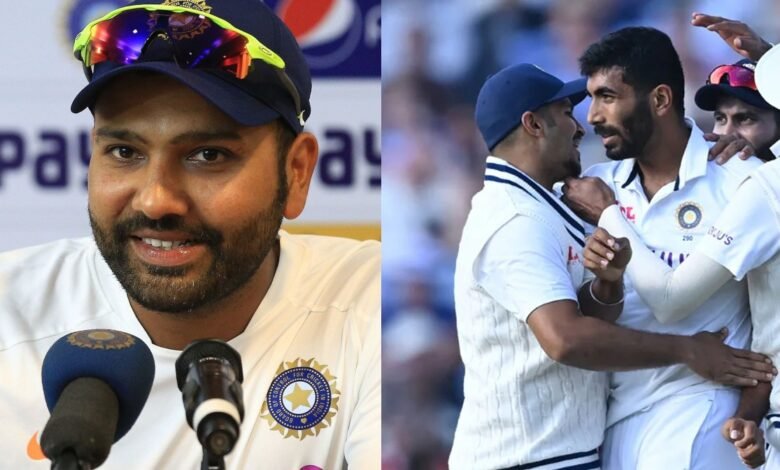 One of the talking points in recent weeks has been about the abrupt end of the Test series between India and England. There is still no clarity on when the final game of the series would take place. Rohit Sharma, in a recent event, felt that India won the series against England 2-1 despite the fact that the last test is yet to occur.
Rohit Sharma feels India has won the series against England 2-1
Team India was leading the series 2-1 as the teams were preparing for the final game. However, the rising number of COVID cases in the Indian camp made a few players uncomfortable. Hence, the Board of Control for Cricket in India (BCCI) and England and Wales Cricket Board (ECB) came to the decision that the game would not happen. There is still no report on how and when the final game would be conducted.
On that note, Rohit Sharma talked about the cancellation and his performance in the series. Speaking at a recent promotional event for Adidas, he said, "I don't know what's happening with the last Test match. Whether we are playing a one-off Test (next year) but in my mind, we have won the series 2-1."
The Indian opener was the best batsman for the team in the tournament
There were doubts if Rohit Sharma would actually be able to succeed in the testing conditions in England. However, as it turned out, with 386 runs in four games, Rohit was the best batsman for Team India in the series against England. He was also the second-highest run-scorer in the tournament, below Joe Root.
The improvement of Rohit Sharma in the Test arena has helped India field a competent batting line-up in every game. Although the middle-order is struggling at the moment, the management is likely to back it considering the experience and skillset that the likes of Cheteshwar Pujara and Ajinkya Rahane possess.