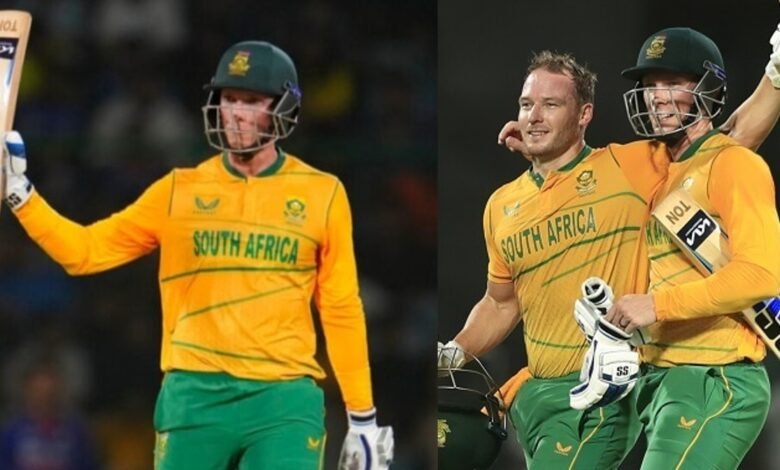 IND vs SA Live Update: Rassie van der Dussen, a middle-order batsman for South Africa, remarked that the dropped catch served as an additional impetus for him to bring his side to victory in the first Twenty20 international match against India on Thursday. The right-handed batter acknowledged that he was responsible for putting pressure on his team throughout the beginning of his innings.
Van van Dussen had the highest score of the match with 75, and he and David Miller collaborated to successfully fire down 212 with five balls to spare. During the 16th over of the run chase, he was given a chance at redemption when Shreyas Iyer failed to take a simple catch at deep mid-wicket. The experienced batsman was on 29 from 30 balls at that time, but he erupted in the following over to propel the Proteas all the way to victory.
After the game, Van der Dussen gave an interview in which he said that the lost catch served as motivation for him to lead South Africa to victory and that he found it difficult to get set on the field. The 33-year-old player believed that lady luck was on his side throughout the game and that Shreyas Iyer's catch had the potential to alter the outcome.
IND vs SA Live Update: What did Rassie van der Dussen say?
"The most important thing for me was realizing that when the catch was missed, I had to make India pay for it. I had to face quite a few balls before I could get in, but once I did, it was a much simpler wicket to get runs on. It was difficult to get into the right mindset. I knew I had to make them pay since I was in the clear. I did put pressure on both myself and the squad," Van der Dussen said.
He added: "The way you go about things doesn't always work, but there are also instances when it does. You'll have fortunate days and unlucky days throughout your life. And luck was on my side tonight. It's possible that the outcome of the game would have been different if Shreyas had taken the catch," he said.
It was the 17th over that Harshal Patel bowled that proved to be the deciding factor in the outcome of his innings. He scored 22 runs off of that over. Because of his partnership with David Miller, the Proteas were able to accomplish their biggest successful run-chase in the format.