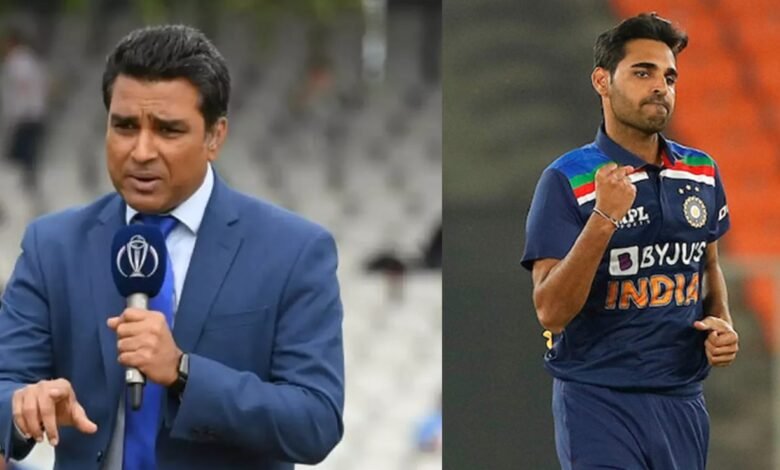 IND vs SA Live Update: Sanjay Manjrekar, a former batter for India, believes that Bhuvneshwar Kumar should be given more playing time in the Twenty20 international series against South Africa.
In the 18-man Indian team that will play the five Twenty20 Internationals against the Proteas, Bhuvneshwar is one of five seamers. In addition to Harshal Patel and Avesh Khan, other potential pacers include Umran Malik and Arshdeep Singh.
Manjrekar was asked, during a discussion that was broadcast on Sports 18, which of the seamers had the most chance of getting more playing time against the South Africans. In response, he said:
"There is a large pool of potential individuals. Bhuvneshwar was outstanding. He has shown that he is a death bowler who can be counted on for relatively consistent performance. India needs someone to perform in the death bowling role. If you have Bhuvneshwar Kumar on your roster, you should play him regardless of whether or not there are other exciting choices available to you. However, it is possible that he will not play."
IND vs SA Live update: Sanjay Manjrekar feels that India will still have a potent fast bowling attack
Nevertheless, the former cricket player turned cricket commentator stated that Team India would have a potent pace attack regardless of which seamer is chosen. Manjrekar elaborated:
"There is also Harshal Patel and Arshdeep Singh who are both strong candidates. Additionally, there is Avesh Khan. Therefore, there is likely to be a lot of competition for those positions. Hardik Pandya will be India's fourth option after they choose three true seam bowlers in their starting lineup. It's almost as if you could choose anybody and they would still be of high quality."
There is a good chance that Jasprit Bumrah would be the sole seam bowler selected for India's Twenty20 World Cup team. All five seamers who have been selected to play in the Twenty20 Internationals in South Africa will be hoping to perform up to expectations and make a case for a berth in the Indian side that will compete in the international competition.