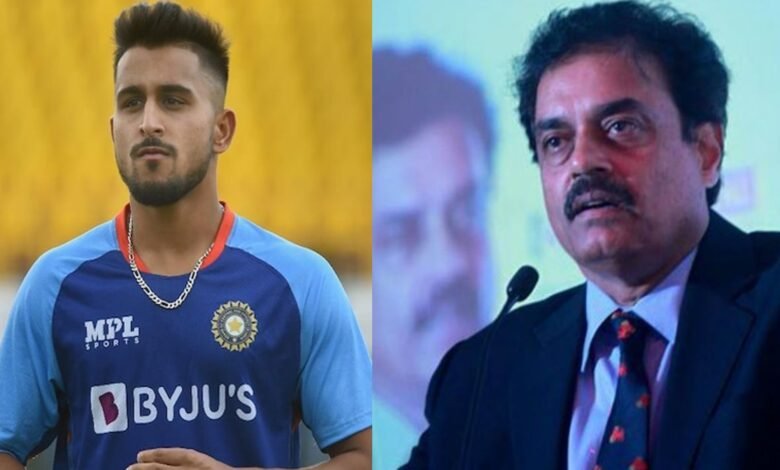 Former Indian cricketer Dilip Vengsarkar said that Team India will miss the express pace of Mohammad Shami and Umran Malik in the T20 World Cup 2022. He also said that Shubman Gill should've also been selected in the side as he along with both pacers had a staggering IPL 2022 campaign.
"Would have given Shami, Umran and Gill

 

a long run in T20Is because they all had a brilliant IPL season."
BCCI recently named the Indian squad for the T20 World Cup 2022. Although the squad looked pretty balanced but there were few key names missing. They have named four fast bowlers in the side in Bhuvneshwar Kumar, Jasprit Bumrah, Arshdeep Singh and Harshal Patel.
But many have expressed their disappointment with the Indian pace attack as they feel that apart from Bumrah no one has the express pace in the side and pace, bouncy wickets of Australia needs bowlers who can bowl fast. 
Dilip Vengsarkar said, "I would've picked Shubman Gill, Umran Malik and Mohammad Shami in the T20 World Cup squad". (To Indian Express).

— Ishika Pandey (@Ishika_Pandey45) September 14, 2022
However, ahead of the squad, many had predicted that Mohammad Shami would be in the team and also there was an outside chance for Umran Malik, considering his ability to bowl fast.
Both Shami and Umran along Gill had a staggering IPL 2022 season. While the pacers took 20 and 21 wickets respectively, the right-hander scored 483 runs in 16 games. Among the trio, Shami was named in the reserves whereas the youngsters were not even in contention.
Speaking to The Indian Express, Vengsarkar said that the trio deserved a longer rope in the T20I side. He also reflected on the express pace that India will lack in the World Cup.
"I would have picked Mohammed Shami, Umran Malik and Shubman Gill for the T20 World Cup. Would have given them a long run in T20Is because they all had a brilliant IPL season.
"I think the express pace of Shami is missing. If you see Harshal Patel, Arshdeep Singh and Bhuvneshwar Kumar, they are not express. The only bowler who has got that extra pace is Jasprit Bumrah." He said.
Suryakumar Yadav can be a great finisher for India feels Dilip Vengsarkar
Over the last year, Suryakumar Yadav has been India's best batter in the shortest format of the game. Batting at No.4 he has scored runs in almost every game for India and is currently the highest run scorer for his side in the T20I this year.
He also has finished games well for India whenever he has batted till the last overs. Vengsarkar also talked about the same and said:
Suryakumar's all 50+ Scores SR in T20I

1) 183.87
2) 147.05
3) 155.00
4) 209.67
5) 212.72
6) 172.72
7) 261.53

He is ONLY Indian to Score all of his 50+ Scores with 140+ SR in T20I (min 5 50s)

Happy Birthday @surya_14kumar 💙 pic.twitter.com/RfcX4S6vSA

— 𝑺𝒉𝒆𝒃𝒂𝒔 (@Shebas_10dulkar) September 14, 2022
"I can't really comment on who bats at what number. It is up to the think tank, the coach, the captain and the vice-captain. But I feel Suryakumar Yadav, who is batting at 4, can bat at 5 as well. He can be a great finisher. T20 is not like ODIs and Test cricket, where you need certain batters at certain positions. In this format, anybody can bat anywhere."
Suryakumar Yadav is expected to play a crucial role for India in the T20 World Cup 2022. He will be next seen in the action when India will play the T20I series against Australia and South Africa at home.