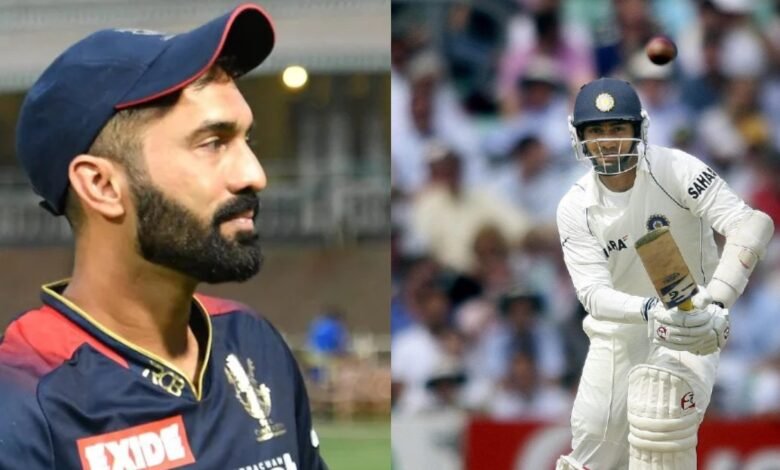 The Indian cricket team has not toured neighboring country Bangladesh regularly. They have been on a few tours of the Asian nation, with one of them taking place in the year 2007. Current Royal Challengers Bangalore wicket-keeper batter Dinesh Karthik was a part of the Indian squad that visited Bangladesh.
In a recent appearance on the ICC Review, Dinesh Karthik recalled that tour and disclosed that he had almost to be admitted into a hospital because of the heat. Karthik primarily discussed Mushfiqur Rahim's big achievement on the show. Rahim recently completed 5,000 runs in Test cricket.
He has been one of the best players for Bangladesh, and the wicket-keeper batter accomplished the feat while playing for his country in the ongoing ICC World Test Championship series against the Sri Lankan cricket team. Karthik explained that this achievement is bigger than what many fans think because Rahim is a wicket-keeper batter.
Karthik further mentioned that Rahim has played a majority of the matches in Bangladesh, where the summer heat is too tough to deal with for some players.
I remember we played a Test against them in 2007: Dinesh Karthik
Sharing his personal experience of playing a Test match in Bangladesh during the summer season, Dinesh Karthik said:
"I remember we played a Test against them in 2007 and I had cramps all over my body … it completely sapped me, sapped my energy and I was literally about to be admitted into the hospital. So full credit to Mushfiqur as he has done a phenomenal job and for a wicketkeeper it is a lot of hard work."
Karthik stated the heat in Bangladesh was something else. He further mentioned that on the days when the teams fail to take wickets, it could be a long, long day for all the members of the fielding team, especially the wicket-keeper.