News
"I was available, but they dropped me," Mushfiqur Rahim clears the air on his non-selection for Pakistan series
Mushfiqur Rahim said he didn't feel he needed any rest for the T20Is against Pakistan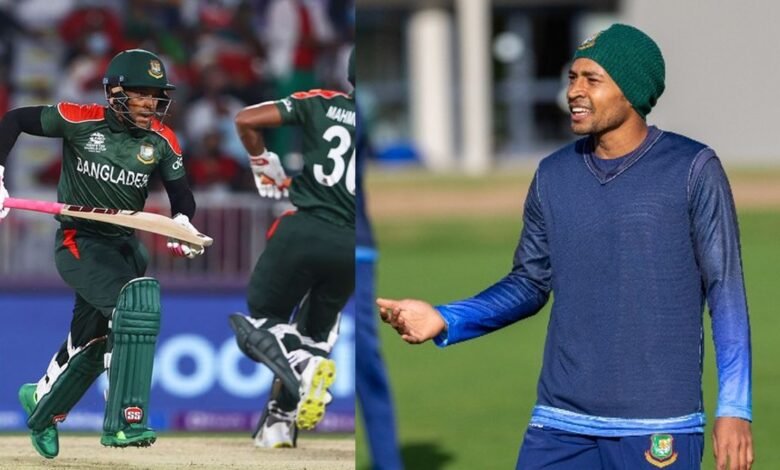 The Bangladesh wicketkeeper-batsman Mushfiqur Rahim has cleared the air by saying he has not been tested by the Bangladesh selectors and the reason he is not playing in the ongoing T20I series against Pakistan is that he has been dropped.
Bangladesh has gone into the T20I series against Pakistan with some of the youngsters and a couple of seniors have been rested. Mushfiqur was supposed to be rested as well, but the former captain and one of the veterans of the side has now revealed that he had conveyed to the board he didn't want any rest.
According to Mushfiqur, he is not at that stage of his career where he requires any kind of rest and he actually had clear communication with the decision-makers where he was asked if he was available to play the series against Pakistan, and he had confirmed his availability.
But, despite him confirming his availability, he was not picked and later he was told that it was the decision of the think tank in consultation with the board to not pick him in the squad.
"I was asked if I was available, to which I said, of course, I am available. But I was told that the selection committee, coach, and team director took a collective decision to drop me," Mushfiqur said while being in conversation with channel 24.
Mushfiqur Rahim had looked in decent touch with the bat in T20 World Cup 2021
Bangladesh had a dismal show in the recent T20 World Cup 2021, and they might have been looking to build a young team with fresh legs now, but to drop Mushfiqur Rahim out of all players is surprising because he had looked good with the bat in the World Cup, even though he had not always got big scores to his name.
Apart from the T20 World Cup, Mushfiqur Rahim has actually been one of Bangladesh's most consistent batsmen in limited-over cricket in general and that to while holding the position of no. 4, which is a position where being consistent is not always easy.