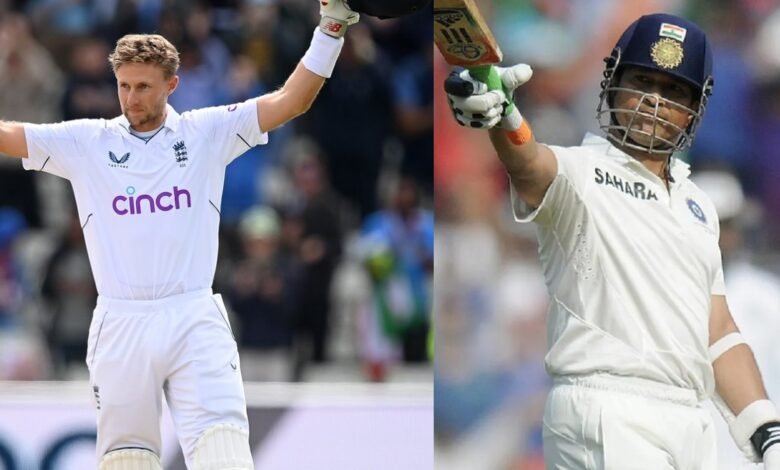 India had hoped to win a Test series on English soil for the first time in more than 15 years, but England crushed the visitors in the fifth Test at Edgbaston. In the fourth innings, when the hosts were trying to reach a huge goal of 378 runs, Jonny Bairstow's and Joe Root's centuries helped them get there. Wasim Jaffer, a former Indian cricketer, said that Root can get more runs in Tests than Sachin Tendulkar. Bairstow has been getting praise for his recent change in Tests.
With 737 runs, the former England captain had more runs than anyone else in the long five-match Test series. He was at the helm of things for England to try to break a record chased against India as the hosts tied the series. Root has been in great form in red-ball cricket for the past few years and has scored a huge number of runs in red-ball cricket.
Wasim Jaffer, who used to open for India, thinks that the Yorkshireman can beat Sachin's record for most runs in a Test match. Jaffer said that even though English and Australian players retire young, Root can reach the mark if he keeps playing at the same level for the next 5–6 years.
"If he plays that long, he can do it. He is not even 32 yet. We all know that English and Australian players don't stay in the game for very long. But I think he could break the record if he plays for another 5 or 6 years," Jaffer said during a conversation on ESPNcricinfo.
In Tests, Joe Root has passed both Virat Kohli and Steve Smith.
With the win in the Birmingham Test, the Englishman added another feather to his cap. He now has 28 centuries in Tests, the same number as Hashim Amla and Michael Clarke. Virat Kohli and Steve Smith, both of whom have 27 Test tonnes, were passed by the top Test batter.
Root has scored 10,458 runs in 121 Tests so far. It will be hard for him to beat Tendulkar's record of 15,921 runs in the traditional format of the game.