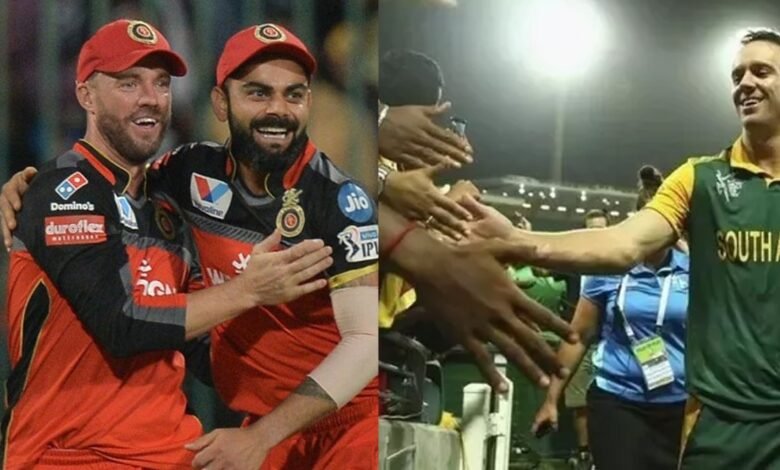 AB De Villiers officially announced his retirement from all forms of cricket on Friday, November 19, 2021. He shared the news via social media earlier in the day. He will go down as one of the finest players to ever play the sport.
He thanked his parents, wife, children, and brothers for all the sacrifices they had made. Being the class sportsman that he is, AB did not forget to acknowledge the contribution of each of his teammates, coaches, and staff members.
In a video with Royal Challengers Bangalore, ABD expressed his love and gratitude towards his RCB fans. He was a superstar and arguably the most-loved overseas player to have ever played the IPL. He proudly claimed himself to be "a half-Indian.".
De Villiers played for the Delhi Daredevils (now Delhi Capitals) and the Royal Challengers Bangalore in his IPL career. He managed to score 5162 runs in 184 matches across both franchises. His more-prominent phase in the IPL came with the Bangalore outfit. He averaged around 40, while his strike rate was just above 150. It is surprising to believe that in his entire IPL career, AB has not been able to get his hands on the coveted title.
Virat Kohli expresses his gratitude towards AB De Villiers
Indian Batsman Virat Kohli writes a heartfelt note over social media for his fellow RCB star AB De Villiers. In his post, he thanks the South-African for his contributions towards RCB. Kohli and De Villiers have been the best mates while playing for the Bangalore outfit.
On his retirement, AB De Villiers stated that cricket had been exceptionally kind to him. He added that he will always be grateful for all the experiences and opportunities during his playing days. He expressed that it was about time he accepted reality and started a new chapter in his life.