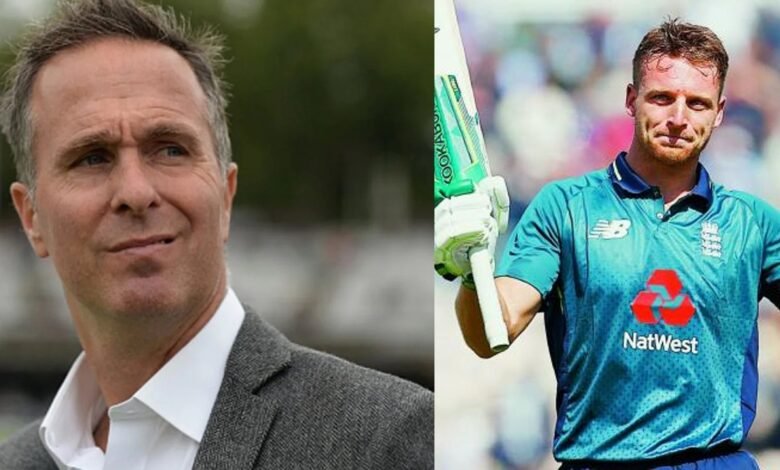 Michael Vaughan has praised Jos Buttler as the best player in the world in a white ball and has recommended him to take over as the future captain of England's limited-overs side. Eoin Morgan has declared his intention to retire from playing international cricket due to worries over his current form and fitness.
In such an event, Jos Buttler and Moeen Ali will be the most likely candidates to take on the position of captain for the team. In white-ball cricket, Buttler has been in outstanding form as of late. During his time with the Rajasthan Royals in the Indian Premier League 2022, he finished as the player with the most runs scored, not just for the franchise but also for the whole competition. Buttler finished tied for first place among all run-scorers in the recent one-day international series played against the Netherlands. He scored a total of 248 runs over the course of the three matches.
"For me, it's a no-brainer that Jos Buttler takes over that job. He is the best white-ball player in the world, he has a very clever cricket brain, and he has the composure you need," Michael Vaughan said.
Jos Buttler was able to slaughter opposing teams while having the leeway to go and attack: Michael Vaughan
In the meanwhile, Buttler has received support from Kumar Sangakkara to open for England in test matches. Vaughan agreed with Sangakkara's comment that England had been having difficulty as of late with their opening combination. He is certain that the 31-year-old would be able to integrate well with the current Test side, which is captained by Ben Stokes and is coached by Brendon McCullum.
"England has this brave and aggressive character, and the balls don't seem to be doing as much in the UK as they have done in past seasons. Under the supervision of Ben Stokes and Brendon McCullum, the time would be right to try something as unconventional as Buttler as the opener in a test match if it was ever going to be successful. I'd want to see him in this group playing as he did in the IPL," claimed the former captain of England.