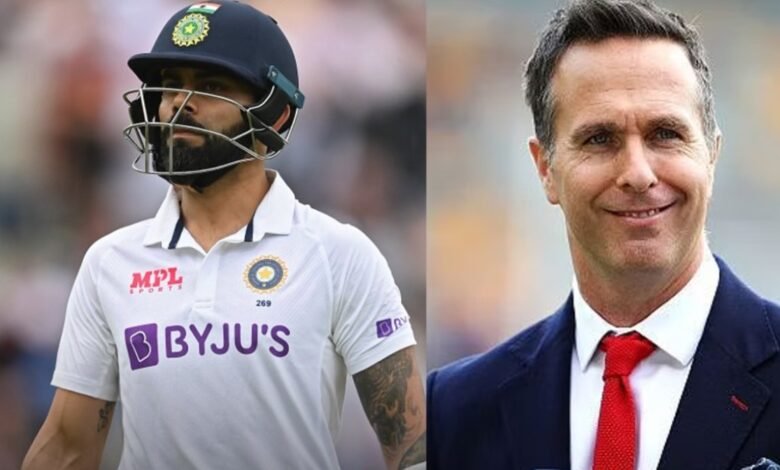 The former England captain Michael Vaughan has advised the Indian superstar Virat Kohli to not just take a break from the game of cricket but take a proper sabbatical.
Michael Vaughan, who was speaking as a pundit on a Cricbuzz show, said that he is well aware of the fact that Virat was already given a break by the BCCI after the IPL, but the way Virat is going at the moment, it doesn't seem as if a few weeks' breaks would do it for him. He needs a longer break.
Vaughan advised Virat to "go and sit on a beach for three months". According to Vaughan, the kind of player Virat Kohli is, it's almost certain that he will end up with a 20-year-long career. So, it doesn't really matter if he completely withdraws himself away from cricket for three months.
If he gives himself three months and goes on a sabbatical completely away from the game, he might be able to return fresher and in a better frame of mind, and then, he can have a second wave of success in his career.
BCCI has given Virat Kohli regular breaks in the last one year
BCCI has already acknowledged the workload of Virat Kohli in the last year or so and the former Indian captain has been given a break from time to time to freshen himself up.
Virat was given a break in the middle of the West Indies series before the IPL and then after the IPL, he was not picked to play in the T20I series against South Africa and Ireland either.
Virat was then given a break after the one-off test match against England as well, along with the other members of the Indian test team. The first T20I was scheduled just a day after the test match and the selectors acknowledged that it wouldn't be possible for the players of the test team to recover just in a day to play in the first T20I.