Feature
Five Oldest Debutants for India in the ODI Cricket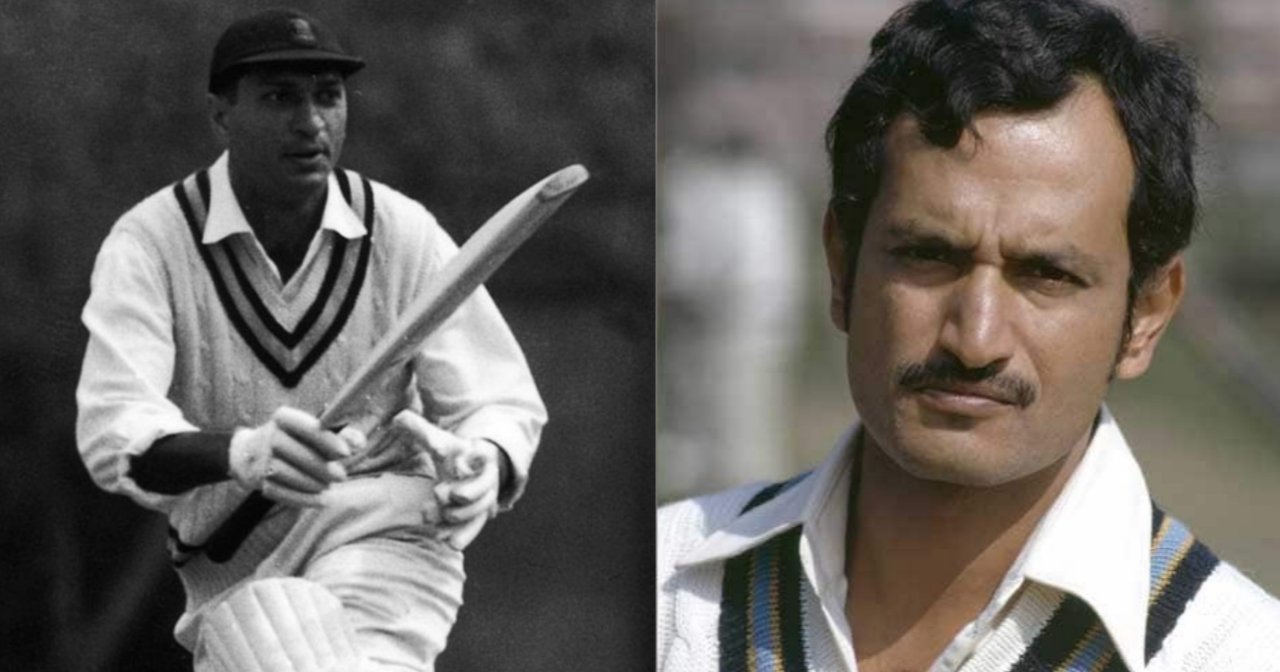 It is the dream of every player to represent their country at the highest level, however, there are times when dreams don't always come true right away. While a sportsman's longevity isn't very long, there are individuals who don't always get off to an early start in the international arena.
Several players have had the great privilege to wear the national jersey while still in their teens, while others have had to wait years and years to make it to the squad. There are a few names who started their career after reaching the age of 30 which many people think is the time of hanging up the boots.
On that note, let's take a look at the five Oldest Indian players to make their ODI debut.
#5 – Sameer Dighe- 31 years 3 months and 2 days
Sameer Dighe was a decent wicketkeeper-batsman who represented Mumbai in domestic cricket. Dighe made his ODI debut on 10th January 2000 against Pakistan at Brisbane in the Carlton and United Series.
After struggling for around eight years in first-class cricket, Dighe finally earned his debut cap but failed to perform as he only managed to score six runs. He represented India in 23 ODIs in a span of 1.5 years and scored 256 runs in the process.
#4 – Syed Abid Ali- 32 years 11 months and 4 days
Syed Abid Ali was among the best all-rounders for India. He was consistent with his medium-pace bowling and also was a handy lower-order batsman.
Ali made his ODI debut on 13th July 1974 against England at Leeds, when he was on the verge of his last days in international cricket. Thus, he only featured in five ODIs and ended his career in style scoring 70 runs and taking 2 wickets against New Zealand in the 1975 World Cup. Ali went on to play for four more years in first-class cricket for Hyderabad before bidding adieu to the sport.
#3 – Dilip Doshi- 32 years 10 months and 14 days
 Dilip Doshi was one of the finest left-arm spinners for India and attained great success in Test cricket. However, his ODI career was very short, and the player featured in only 15 matches after making his debut on 6th December 1980 against Australia at Melbourne. He picked up 22 wickets in ODIs at an economy of 3.96 with the best figures of 4/30 before playing his last match against Pakistan in 1982.
Due to his sloppy fielding and below-average batting, he was dropped from the side to make way for Ravi Shastri in the 1983 World Cup. The player however is one of the five oldest debutants for India in ODI cricket.
# 2- Ajit Wadekar- 33 years 3 months and 12 days
 Ajit Wadekar was a veteran skipper for India who led them to victories in West Indies and England. However, the aggressive batter had to wait for eight long years after making his Test debut to enter into ODI cricket, making him one of the oldest debutant for India. He played his first ODI on 13th July 1973 against England at Leeds and impressed with a brilliant 67 run knock.
Unfortunately, the next ODI against the same opponent turned out to be his last one, bringing an end to his career. For his immense contribution to Indian cricket, he was honoured with the Arjuna Award and Padmashri.
# 1 – Farokh Engineer- 36 years 4 months and 18 days
Farokh Engineer is the oldest debutant for India in ODI cricket. The batter made his ODI debut on 13th July 1974 against England at Leeds, which was 13 years after playing his first Test. He was an exceptional batter and a decent wicketkeeper who played his first ODI during the swansong of his career.
Farokh only featured in five ODIs and scored 114 runs and played his final international match in the 1975 World against New Zealand.