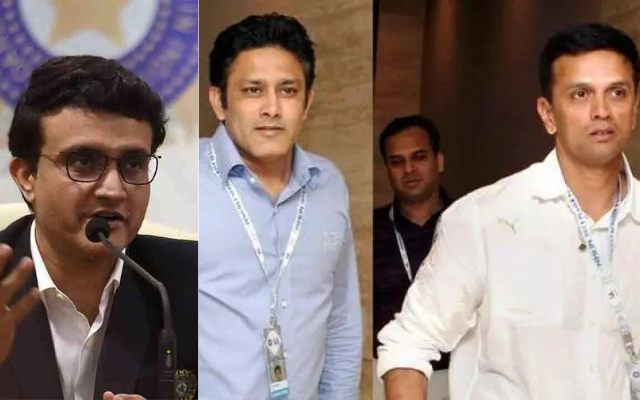 Even though past Indian players like Sunil Gavaskar, Anil Kumble, and Rahul Dravid did not earn as much money as contemporary Indian players do, Sourav Ganguly, head of the Board of Control for Cricket in India (BCCI), said that these players still had the desire to play well. He said that the earning potential of a player has nothing to do with how well they play.
Ganguly believed that players don't only play for the money, they also play for their status and the honour of representing India. The remarks of the ex-captain of India were made after it was announced that the media rights to the Indian Premier League (IPL) had been acquired for a record value, netting the BCCI a substantial amount of money totalling 48,390 crores.
"Let's get one thing out of the way first: money can't be tied to performances. From the days of Sunil Gavaskar to those of Anil Kumble and Rahul Dravid, the money was nothing like what the players earn today. It's been a long time coming. Yet each and every one of them had a ravenous appetite for success," Ganguly said.
Two years ago, planning began for the acquisition of the media rights: Sourav Ganguly
Before obtaining this massive IPL agreement, Ganguly remarked about finishing the domestic season, having crowded stadiums, and successfully running the IPL. He said that it has been a good year so far for Indian cricket. In addition to that, he extended his congratulations to the members of the group who had contributed to the successful completion of the transaction.
"It's been two years since we first began making plans for the media rights. It was carried out with great care. Up until this point, it has been a very successful year for Indian cricket. We have finished the domestic season, had packed crowds back in stadiums, the Indian Premier League was magnificently organized, and now we have this mega-deal," the head of the BCCI said in an interview with the Times of India.
In response to a question on efforts to expand the playing time for the Indian Premier League (IPL), the former batsman for India said that the level of competition would remain the same for the next two years. In addition, he said that the international bilateral series will go for the sake of generating cash for the rest of the globe.
"The continuation of the bilateral series is planned. The IPL is India's competition. The cash generated from the bilateral series is for the benefit of the rest of the globe. Players from other nations must participate in bilateral series. The Indian Premier League will keep playing 74 matches every season for the next two years," Ganguly added.