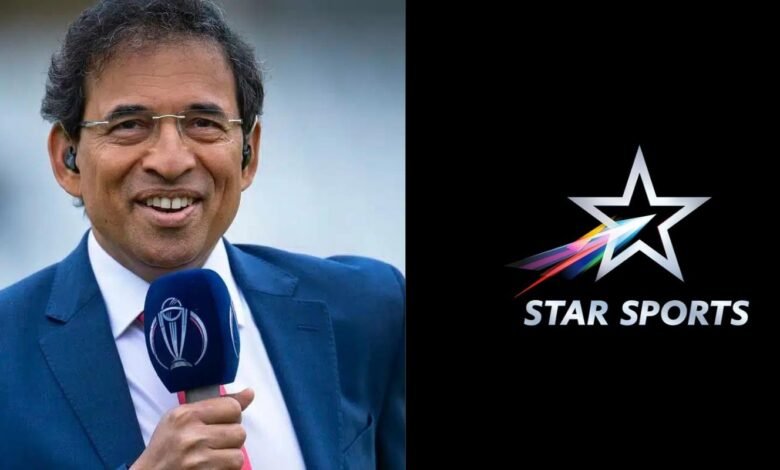 IPL 2023 will start on March 31st. Gujarat Titans will take on Chennai Super Kings in the first game of the tournament. Recently, Star Sports confirmed the panel of commentators for the tournament. Here, we take a look at how Twitter reacted as Harsha Bhogle will not be a commentator in Star Sports on TV for IPL 2023.
It will be a fight between Star Sports and Jio Cinema
From IPL 2023, it will be a different option for the fans when it comes to TV and digital streaming. While Star Sports will continue to telecast the tournament on TV, it will be Viacom 18's JioCinema that will live stream the competition on digital space.
Already, the two giants have started the banter with their promotional content. Since the fans of this era demand a wholesome experience, it will also be a fight between these two media companies to bring on board some of the best in the business of broadcasting. JioCinema made an early move, hiring the likes of Aakash Chopra and even Harsha Bhogle has joined them. Star Sports, too, has some popular names such as Sunil Gavaskar, and Sanjay Manjrekar amongst others. While MS Dhoni is promoting JioCinema, Virat Kohli is doing it for Star Sports. Therefore, there seems to be a healthy competition in this arena. Fans will only hope that this will give them the best experience of watching the IPL.
Twitter reacts as Harsha Bhogle will not be with Star Sports for IPL 2023
Harsha Bhogle is one of the most popular commentators or presenters in cricket. He will not be with Star Sports as he will be the commentator on Jio Cinema. His absence on the small screen will be a major downgrade in experience for his fans on TV. Here is how Twitter reacted after the news was confirmed:
Harsha and Ravi went to Jio? Damn what a loss for star…

Also, parting ways with our viji and Jani, cya bois…🤘🏼👍🏼 https://t.co/eDYRGQ3xbR

— ಇವನ್ಯಾರೊ 𝗗𝗶𝗳𝗳𝗲𝗿𝗲𝗻𝘁𝘂 (@triishankuu) March 19, 2023
What about Harsha bhogle and Ravi ? https://t.co/CbrybrR3wT

— Sagar (@SagarPrabhas141) March 19, 2023
No Harsha, shastri ah🙃🙃 https://t.co/2t50piZsue

— Circle Inspector Sheshagiri Rao IAS (@MaheshRayachur9) March 19, 2023
we want our telugu tejam @bhogleharsha for english commentry https://t.co/i9kYeDkdZA

— చరణ్ (@saicharan_rdy) March 19, 2023
English commentry pannel is too good this time on star sports.. But No ian bishop, ian smith, harsha bhogle literally shocked me😉

— Santosh (@SmpPhukan) March 19, 2023
No Harsha Bhogle!!! https://t.co/9H73oRWRzv pic.twitter.com/i377TCmjJ6

— rohit (@jrohit_tweets) March 19, 2023
Will miss harsha on Starsports 😮‍💨https://t.co/LyIF4nO75r

— Ashwin (@Ashwin________) March 19, 2023
No Harsha, Doully, Bishop, Nicholas,Pommy, Wilkins???
Or we can listen to them on jio cinema only? @CricCrazyJohns can you confirm please? https://t.co/XawEnnu70F

— Abhijeet Andansare (@ImAbhijeet01) March 19, 2023