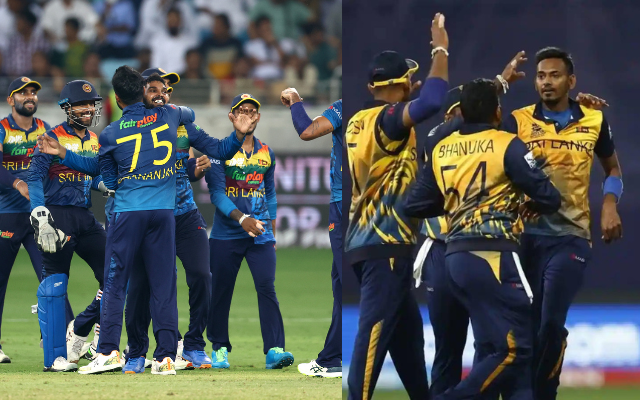 Australia's stunning four-run victory over Afghanistan in Friday's last Super 12 match in Adelaide sent Sri Lanka crashing out of the current T20 World Cup 2022. After beating New Zealand in their last Super 12 encounter, Australia improved to seven points.
For Australia to maintain a comfortable lead in the semi-final match, they needed to win by a wide margin. They've increased their NRR by two points thanks to the victory, but that's about all. Presently, their NRR is -0.173, which is behind England's +0.547.
England will advance in the tournament if they beat Sri Lanka tomorrow. Australia will advance if England does not. Australia will advance to the semifinals if the game is rained out.
Despite a close victory against Afghanistan, Australia must now wait to find out whether they will be able to continue in the competition. As the reigning champions, Australia was led by Glenn Maxwell's undefeated fifty and spinner Adam Zampa's important 2-22, Later, Australia beat the Afghans by just four runs at the same stadium to tie New Zealand for most points with seven.
However, it was not enough to improve their net run rate over England, who would go to the other semi-final from Group B if they defeat Sri Lanka in their last Super 12 encounter in Sydney on Saturday.
With Australia's inability to catch up to their NRR, New Zealand became the first side to qualify for the T20 World Cup 2022 semi-finals earlier in the day. To surpass the Blackcaps' NRR, Australia needed to beat Afghanistan by 185 runs, but after only putting up a target of 169, the most the hosts can do now is end on +1.877.
Twitter Reacts:
Daniel bhadwa landed on earth

— Prasun jha (@Prasunj52754874) November 4, 2022
How ? What if they win tomorrow ?

— Hadvani Deep (@hadvanideep99) November 4, 2022
This has to be by far the best world cup ever

— Micheal (@Micheal05285071) November 4, 2022
The only way Afghanistan thrashes Sri Lanka in ICC events

— Boomrah Boy (@boomrahboy) November 4, 2022
Thank you @CricketAus For Knocking Out Duckilanka from WC , @daniel86cricket Poor Country Taking flight to Colombo and Bhikharistan Soon taking flight to Karachi #AUSvsAFG #Cricket

— ICT FAN 🇮🇳❤️ (@DieHardICTFan) November 4, 2022
Asia champions.

— Rhia (@Rhialityy) November 4, 2022
What a fightback from Rashid.
True warrior.

— Suyash Bafna (@7SUYASH_) November 4, 2022
Burnol for @daniel86cricket

— DhoniFanRoshan🦁 (@ItsRoshan1234) November 4, 2022
Abay afganistan bol

— Shahzeb Memon 💪🏹 (@Black123panther) November 4, 2022