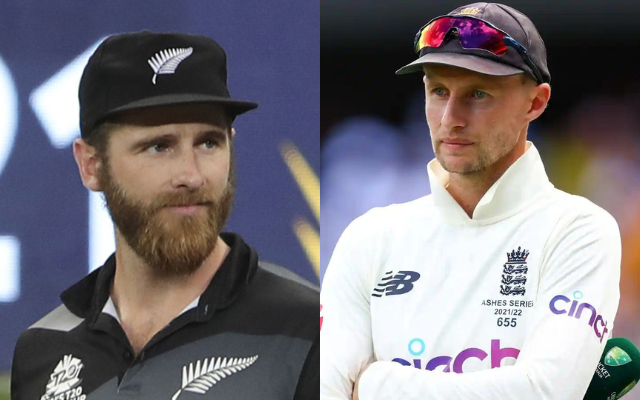 Joe Root, the star batter for the English cricket team, has said that he is seriously considering entering the IPL auction to gain more exposure.
Root has not yet appeared in an IPL match. The 31-year-old had entered the auction draw in 2018, but he was not purchased.
The English star told the Dailymail that he was seriously considering entering the auction and was hoping to get some exposure in the tournament. He also talked about the stress of being the Test captain.
The 31-year-old added that he is not thinking about retiring or slowing down at this time and is not contemplating playing fewer formats of the game. Root has stated his disappointment in the Twenty20 format due to his constant rest.
Root suggested he test his limits in the shortest format of the game by playing it more frequently.
"I would certainly debate going into the IPL draw quite seriously and hope to get exposure in that tournament. It would be great to get involved in the continuous enormity of each game and how much it means," said Root.
After replacing Alastair Cook as England's Test captain in July 2017, Root stepped down from his position earlier this year. England's Ashes loss in Australia and another series defeat in the West Indies prompted his final choice.
As Root's replacement as Test captain, Ben Stokes has been effective. Under his watch, England lost just once throughout the home summer, against South Africa.
In the interview, Root said that he is "seriously" contemplating joining the forthcoming IPL 2023 auction and wants the publicity that comes with participating in the largest T20 spectacular in the world. It's worth noting that the mini-auction for IPL 2022 will take place on December 23 in Kochi.
Twitter Reacts:
As Williamson wasn't enough 😭😭 https://t.co/4S005uLcrg

— Saket Patel. (@runsandrunss) November 20, 2022
Unsold!! https://t.co/H9e4waB3fu

— Sohail. (@iamsohail__1) November 20, 2022
L for him https://t.co/zNeprHuU5s

— Games Underson (@Cloudy_popa) November 20, 2022
Looks like we gonna have many English players this season https://t.co/eIMbJp15wq

— Mowglol (@insomniacbeast) November 20, 2022
Few days later…..!
I wanna focus in test cricket, Ashes is very important to me
– Joe Root https://t.co/Awh6oVyGN8

— srushti (@IAmGrooottttt) November 20, 2022
😌🚶‍♂️🚶‍♂️ https://t.co/gsBB6X81o2 pic.twitter.com/9Ce1wlc1Qx

— ADI ☣ (@Pinkman__007) November 20, 2022
In my opinion Unsold nahi hoga ye good player T20 ka khelna chahiye 2 or 3 year k bad dekhenge T20 match mai 😀🥂 https://t.co/8dojDcsyBS

— 𝗛 𝗜 𝗧 𝗘 𝗦 𝗛  (@HIT_071845) November 20, 2022