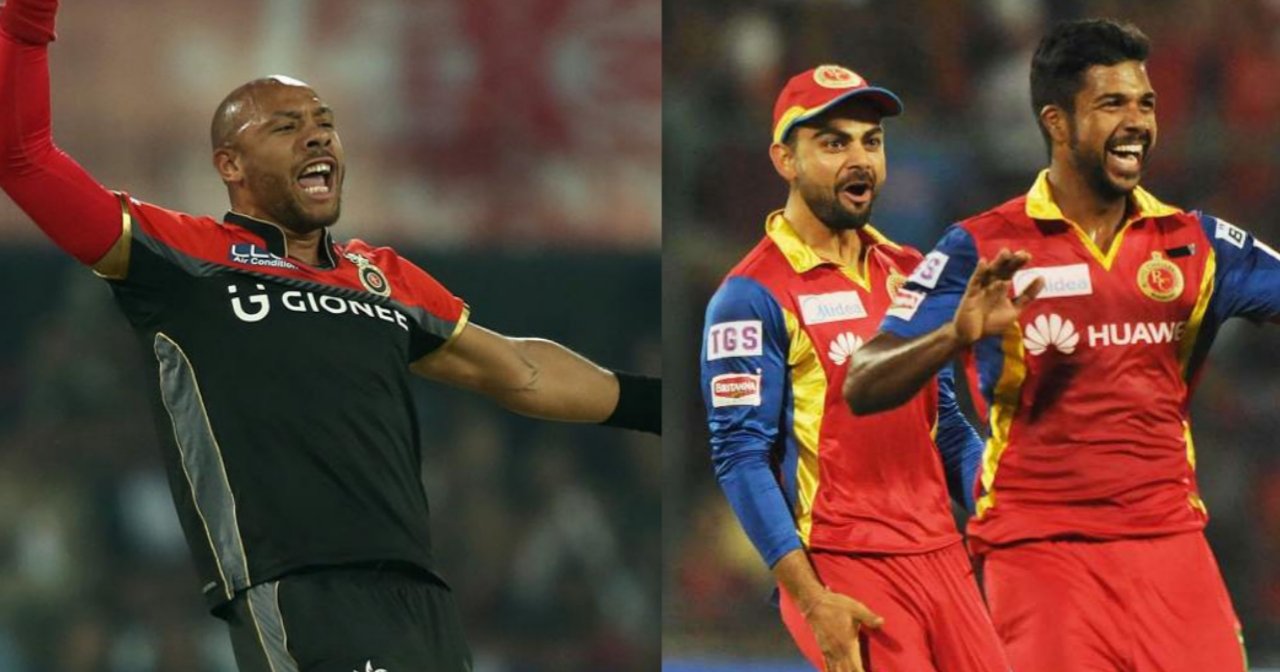 The Indian Premier League (IPL) is without a doubt the most popular T20 league in the world.  The unpredictable nature of this competition is enhanced by the fact that each side has the equivalent level of firepower. Royal Challengers Bangalore(RCB) is the team that has always had spectators on the edge of their seats with thrilling matches. They have been home to some of the most well-known figures in the sport, and their style of cricket has always added to the event's atmosphere. Their trophy case, on the other hand, is empty, owing to some questionable judgments made by the team management while selecting a few players, resulting in the worst signings at times.
On that note, let's take a look at the six worst signings by RCB in the IPL.
1. Pawan Negi 
Pawan Negi was acquired by RCB for INR 1 crore in 2017 and was subsequently retained for the same amount for the next two seasons using the RTM card. Negi has a knack for being a capable left-arm spinner as well as a solid hitter in the lower order. RCB had anticipated him to deliver a similar performance, but he has disappointed them as he didn't live up to his promise throughout his three seasons at RCB.
After a decent 2017 season in which he got 16 wickets and scored 144 runs, his performance dropped. Negi only managed 12 runs and four wickets in nine matches over the next two seasons.
2. Tymal Mills
RCB has always struggled with unpredictability in their bowling attack and are always on the hunt for excellent fast bowlers. As a consequence of his recent BBL exploits, they joined the bidding war for Tymal Mills. The franchise paid a significant price of Rs 12 crore to get the services of Mills, who is famed for his death bowling abilities and slow ball variations.
However, his performance in the IPL 2017 was never up to par, as he only took five wickets from five games at an average of 30.6. Mills was released before the start of the next season and hasn't played in the IPL since. The player is considered one of the worst signings by RCB ever.
3. Kevin Pietersen
RCB paid INR 1.5 crores in IPL 2009 for the services of English star Kevin Pietersen, making him one of the season's most expensive players. He was also named the RCB captain after they had a horrible inaugural season.
However, Pietersen wasn't having a fantastic season as he only scored 93 runs in 6 games. He couldn't even help RCB win games, as they were at the bottom of the standings.
Pietersen left the RCB squad midway owing to international duties and thus Anil Kumble was handed over the captaincy, who guided RCB to the finals.
4. Dinesh Karthik
Dinesh Karthik, although being unappreciated, is a popular figure in the IPL since he has constantly earned large sums of money while representing several franchises. In an attempt to strengthen their middle order, RCB acquired Karthik for INR 10.5 crores in 2015.
Karthik appeared to be an ideal pick due to his experience, but despite playing all 16 matches, he only managed to score 141 runs. He was given opportunities to bat in every slot in the top six, but he failed to deliver for RCB making him one of the worst signings by RCB.
5. Varun Aaron
As already mentioned, RCB have always been in a search of a decent fast bowler. They roped in Varun Aaron ahead of the 2014 IPL for INR 2 crores in an attempt to strengthen their bowling lineup.
Aaron performed well in his first season for RCB, picking up 16 wickets in 10 matches at an economy of around 8. However, his downfall started from the 2015 season as he managed to grab only five wickets in 14 matches over two seasons at an average of around 10.
He was then released by the RCB management ahead of the 2017 IPL.
6. Shimron Hetmyer
RCB's middle order has been heavily dependent on Ab De Villiers to rescue them from tough situations. To offer a hand to De Villiers, RCB roped in the services of West Indies' explosive batsman Shimron Hetmyer for INR 4.2 Crores.
RCB were in hopes that Hetmyer would provide strong support to De Villiers and perform in the same manner as he does for the Windies. However, he only managed 90 runs from five games and was released ahead of the next season.