Feature
4 Indian spinners who are in contention for 2021 T-20 World Cup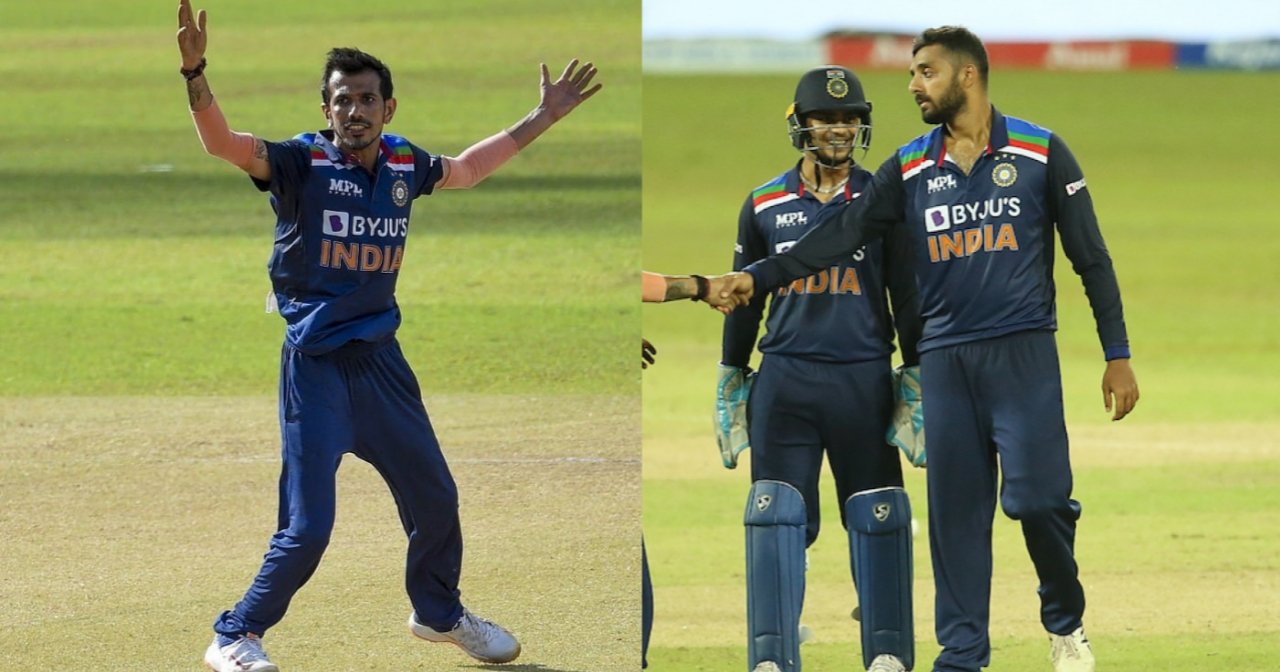 India has traditionally produced world-class spinners and has often relied on them to win matches in the subcontinent. Right now, India possesses a wide variety of talent in the spin department. So it will be a headache to select only three or four out of a very talented group of individuals. In this article, we will take a look at the four Indian spinners who are in contention for the 2021 T-20 World Cup.
#4 Yuzvendra Chahal
A year ago, Chahal was a bonafide starter in the Indian XI but things have changed in a short period. After a very good IPL, Chahal has not been able to consistently pick wickets and has also been very expensive. But his ability is unquestionable and he might well be India's trump card in the World Cup.
In the shortest format, Chahal has 63 international wickets at an economy of 8.32. He is also RCB's highest wicket-taker and one of captain Kohli's trusted Lieutenants. In the T-20 World Cup, he will be India's middle overs enforcer, a bowler who attacks and tries to break partnerships. If there is a factor that prevents Chahal from making it to the Indian XI, it is his lack of batting ability. However, he is expected to be a starter, at least for the group stage fixtures.
#3 Rahul Chahar
Chahal's direct rival for a spot in the Indian playing XI is Rahul Chahar who has been performing consistently for the past three IPL seasons. Although both Chahal and Chahar are leg spinners, their strengths are fundamentally different. Rahul Chahar does not flight the ball much and relies on accuracy. He is not a big turner of the ball but his googlies are deceptive.
On the other hand, Chahal is known for his flight and the ability to generate turns on even flat decks. Chahar has an upper hand when it comes to batting as he has a highest score of 84 in first-class cricket. But Chahar's lack of international experience could see him warm the bench for the first few World Cup fixtures.
#2 Varun Chakravarthy
Among the Indian spinners who are in contention for the 2021 T-20 World Cup, Chakravarthy's skill set is unique. Chakravarthy has a lot of variations and is tailor-made for the T-20 format. He likes double guessing the batsman and rarely ever bowls three similar deliveries in a row. However, he has struggled with fitness issues, which kept him out of the tours of England and Australia.
He finally made his debut against Sri Lanka in the recently concluded T-20 and has two more games to prove his worth. Among his many variations, the carrom ball off the ring finger is a unique one and an example of his wide skill set.
#1 Washington Sundar
Sundar tops the list of Indian spinners who are in contention for the 2021 T-20 World Cup. He is a proper batsman with experience of opening at List-A level. As an off spinner, he is a powerplay specialist and has the ability to tighten up one end.
Sundar's strengths are his relentless accuracy which forces batsmen to play unorthodox strokes. His height results in him getting steep bounce even in slow and low Indian pitches. His economy is outstanding but his wicket tally is too small when compared to the elite T-20 spinners. But Sundar could be India's first choice as he lends batting depth and 2-3 economical overs.