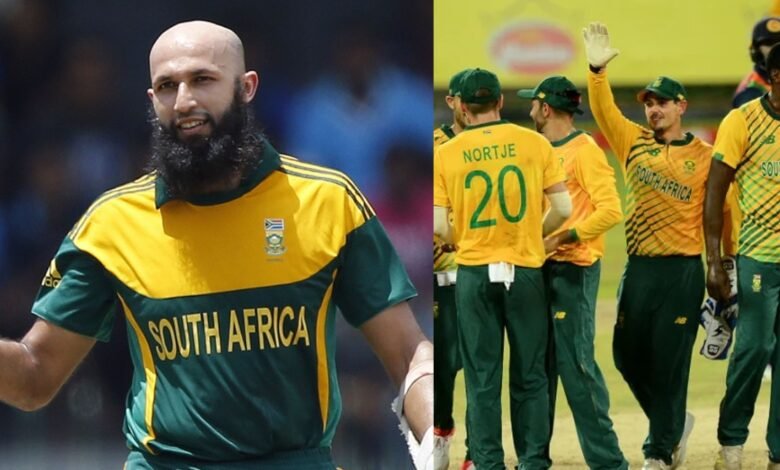 Although they have not won an ICC event, so far, South Africa has always been entertaining as a T20I Team. Some of the prominent players like AB de Villiers, Dale Steyn, and Faf du Plessis have been part of the squad. Till now, the rainbow nation has had 14 different captains. While we are aware of the eras of AB de Villiers, Graeme Smith, and Faf du Plessis, there have been a few skippers who were not popular. In this article, we take a look at three players you might not know have captained the South Africa T20I Team.
1) Justin Ontong – 1 Match
Not many remember but Justin Ontong was a regular in the South African T20I squad for a short time. He played a total of 14 games to score 158 runs and collect one wicket. The player also led the nation for one game.
It was in 2015 that South Africa took on West Indies at Durban. Ontong was the skipper for that game. The Proteas scored 195 in the first innings thanks to a brilliant hundred by Morne van Wyk. West Indies could score just 126 runs and hence, Ontong earned a victory in the only game as the skipper.
2) Farhaan Behardien – 3 Matches
Farhaan Behardien is one of the players you might not know who has captained the South Africa T20I Team. At one point in South African cricket, Farhaan was a crucial part of the South African middle-order. He played a total of 59 ODIs and 38 T20Is for his team.
Thanks to his performances in domestic cricket, for the three-game tournament against Sri Lanka in 2017, the right-hander was named as the skipper. However, although South Africa won the first game, they lost the remaining encounters. He did not get a chance to skipper the nation again in the T20I format.
3) Hashim Amla – 2 Matches
One of the best batters in the recent generation, Hashim Amla did not have a great stint as the skipper of his nation. Overall, he was the captain for 9 ODIs, 14 Tests and 2 T20I encounters.
He led South Africa in two T20Is against Australia in 2011. While Australia won the first game, South Africa won the second encounter under the leadership of Amla. The player was part of a total of 44 T20I games in which he scored 1277 runs for them.