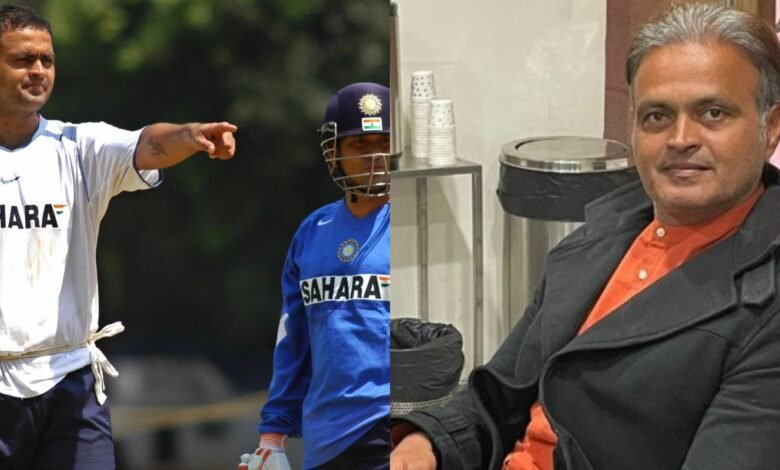 It will be a repeat of the 2003 ODI World Cup final. India and Australia will lock horns in the final of the 2023 ODI WC. In 2003, India had to suffer a terrible loss at the hands of Australia. The Aussies scored a mammoth total in the first innings. India never got in the chase, losing wickets regularly. However, the prospects are better right now. The team looks more confident and has more balance. Australia is, however, a strong opponent and India has to be vary. On that note, here, we take a look at two Indians you might not know played in the 2003 ODI World Cup final.
1) Dinesh Mongia played in the 2003 ODI World Cup final
Dinesh Mongia was then a regular part of Team India. He was used as an aggressive batting option while Sourav Ganguly also relied on his left-arm off-spin. In fact, he was the main all-rounder for India on that day.
Mongia, despite being an aggressive batter, could not be a hit in the IPL. He did not play a lot of games. After retirement, he has explored coaching and politics as professions. He was the Head Coach of Arunachal Pradesh at one point.
2) Mohammad Kaif
Mohammad Kaif is also one of the Indians you might not know who played in the 2003 ODI World Cup final. Kaif was at his peak during that time. However, even he was not able to help India in that game.
Known for his excellent fielding abilities, Kaif was more of an anchor in the Indian Team. He also played down the order to finish games at times. It was not a clear role but Kaif had a decent run in the blue jersey. After retirement, Kaif has been a coach. He was the assistant coach at Delhi Capitals but left his role. Kaif also works as a commentator.