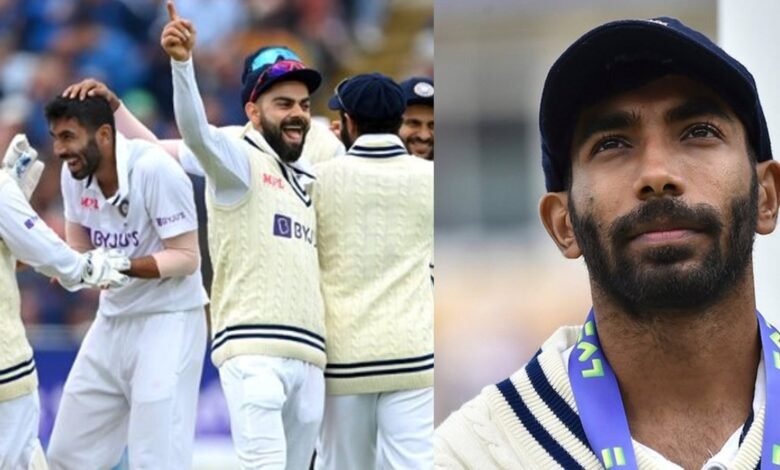 India's stand-in captain for the rescheduled fifth Test match against England at Edgbaston in Birmingham, Jasprit Bumrah, thinks that India lost the match in the last two days. He thought that the visitors "fell short" with the bat on Day 4, which was when England started to win the game.
Bumrah said that India could have won the series if it hadn't rained during the first Test match last year. He thinks that both teams played good cricket and that a tie in the series with a score of 2-2 was a fair result. On Tuesday, July 5, England won the fifth match and tied the series. "That's the beauty of Test cricket, even if you have three good days. Yesterday, we didn't do enough with the bat, and that's where we let the other team in and let the game get away from us," Bumrah said at the awards ceremony after the game.
Jasprit Bumrah talks about the game
"There are always ifs and buts. We could have won the series if it hadn't rained during the first game. But England did a great job. We tied the series, and both teams played great cricket, so it was a fair outcome," he said.
In the Edgbaston Test match, England beat India by beating their highest successful chase of 378. Jonny Bairstow was named the Player of the Match because of how well he played with the bat. He scored 220 runs in two innings, making him the best batsman. Joe Root was named England's Player of the Series because he scored the most runs in the series. In nine innings, he scored 737 runs, including four centuries and a fifty. Bumrah was named India's Player of the Series because he took the most wickets. He took 23 wickets in nine innings, with an average of 22.47 and a five-wicket haul.
"I don't choose who will be captain. I like responsibility. It was a good challenge and something different. "It was an honour and a great experience to lead the team," the Indian fast bowler said.