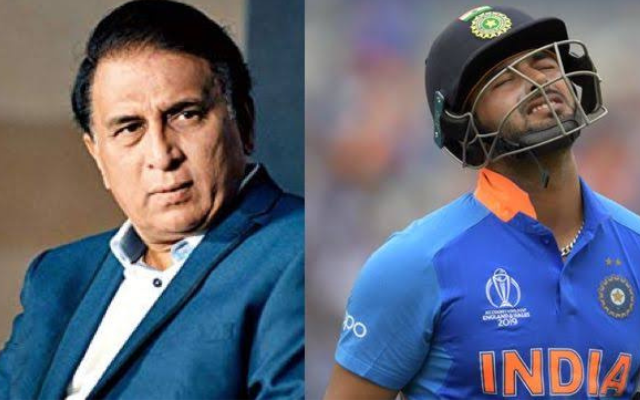 Rishabh Pant, the stand-in captain for the Indian cricket team, has been criticised by Sunil Gavaskar, a former Indian cricket player, for being dismissed in the same manner during the present series against South Africa. Pant has been tempted to take a swing at the wide deliveries that the Proteas have been bowling outside the off-stump, but the left-hander has not been able to get his weight behind the strokes.
With the fourth T20I, Pant again laboured in his 23-ball 17, which featured two fours and did not impress the specialists in the commentary panel. Pant has been under scrutiny for his lacklustre performance in Twenty20 internationals as a result of his scores of five and six in his most recent two innings.
That's not a good sign: Sunil Gavaskar about Rishabh Pant
Gavaskar blasted Pant for his same sort of dismissals and said that the left-hander needs to suppress his inclinations of going for the big ones when the ball is pitched wide outside the off-stump. He went on to say that it is not a good indicator for a captain to get out, in the same manner, quite a few times.
"He hasn't grown or improved. He has gotten out three times in the past and has not improved as a result. Even if they throw wide, he continues to try to hit the ball. He is unable to apply sufficient force to it. He must refrain from aiming to go aerial thus far beyond the off-stump. There is no way he's going to get enough on it. It has now happened for the fourth time. They all plan it, South African bowlers and Temba Bavuma simply bowl wide beyond the off-stump and you will get him," Gavaskar told Star Sports.
"10 times, he has been dismissed wide outside off-stump (in T20s in 2022). Some of them may have been considered wide if he hadn't made contact with it in the first place. Because he is so far away, he must exert effort to get it. He cannot accumulate sufficient power on it. For a captain of the Indian team to keep getting out in the same series in the same fashion, that's not a good indicator," he said.