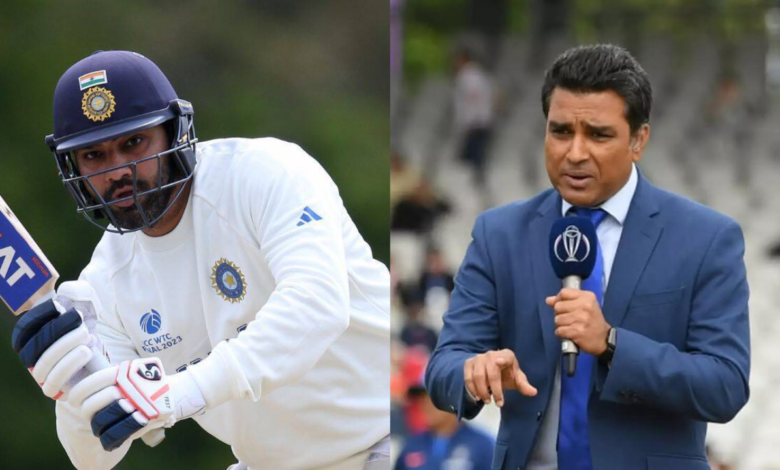 Sanjay Manjrekar Has Picked A Player Who Can Be The 'Secret Weapon' For India In Tests: Former India cricketer Sanjay Manjrekar has urged for speedster Umran Malik to be given a chance in Test cricket. Drawing comparisons between Malik and England's pacer Mark Wood, Manjrekar asserted the critical role of extra pace in red-ball cricket. His comments surfaced on the heels of Wood's significant impact during the third Ashes Test.
According to Manjrekar, Malik possesses the additional pace Team India currently needs. "In Tests, extra pace (Mark Wood) in the bowling attack has one advantage. The tail does not wag as much. India could trial someone like Umran Malik for this reason," Manjrekar shared in a tweet.
Malik, a rising cricket star, stole the spotlight with his outstanding performance in the Indian Premier League (IPL) last year. Representing Sunrisers Hyderabad, he claimed 22 wickets in 14 matches during IPL 2022. Though he has already donned the Indian jersey in white-ball cricket, he awaits his Test debut.
Sanjay Manjrekar wants India to pick Umran Malik in tests
The young player is part of India's T20I and ODI squads for the series against West Indies. However, the 23-year-old pacer's name is missing from the Test squad for the series against the Caribbean team. In his international cricket journey thus far, Malik has featured in eight ODIs and an equal number of T20I matches, claiming 24 wickets.
In Tests, extra pace ( Mark Wood) in the bowling attack has one advantage. The tail does not wag as much. India could trial some one like Umran Mallik for this reason. #Ashes2023

— Sanjay Manjrekar (@sanjaymanjrekar) July 7, 2023
Manjrekar's admiration for Mark Wood's performance in the Ashes seems evident. Wood secured a five-wicket haul in the first innings of the third Ashes Test at Headingley, causing an early dismissal of the in-form Usman Khawaja. Following Khawaja, Wood's victims included wicketkeeper Alex Carey, pacer Mitchell Starc, skipper Pat Cummins, and spinner Todd Murphy.
Wood's formidable performance restricted the Aussie squad to 263 in the first innings. Moreover, he continued his good form into the second innings, securing two more wickets. His stellar contributions played a key role in England's impressive three-wicket victory.
The English cricket team, led by Ben Stokes, now trails 2-1 in the ongoing Ashes series. The fourth Ashes Test, commencing on July 19 in Manchester, is a crucial contest for the home side.
In light of Wood's performance, Manjrekar's endorsement of Malik could signal a promising evolution of India's pace attack. His comparison indicates the potential Malik could bring to India's Test squad, boosting their competitiveness on the global stage.
You may also read: "It's Something That I Can Never Repay", Dewald Brevis Comes Up With A Heartfelt Message For Mumbai Indians