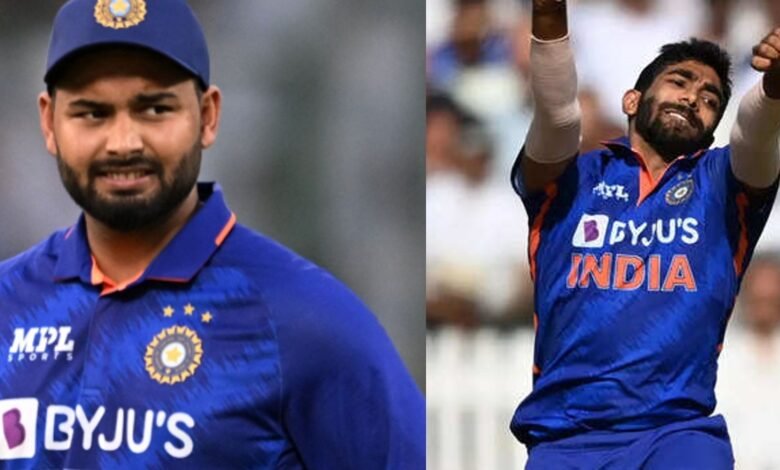 Indian wicketkeeper batter Rishabh Pant has named the players that he would want in his T20I team. The southpaw has picked four superstars in his team with him being the fifth player as it is his team.
Jos Buttler, Jasprit Bumrah and Rashid Khan feature in Rishabh Pant's team in T20I 
As India is set to face England in the semi-final of the T20 World Cup 2022, Rishabh Pant has named his dream players that he would want in his team. The Indian wicketkeeper has named Jos Buttler, Jasprit Bumrah, Rashid Khan and Liam Livingstone in the side.
Buttler is arguably rated as the best T20I batter in the world. Opening the batting, he has set the stage on fire in the shortest format of the game. His stats in T20I are staggering. The keeper batter has featured in 101 games so far in which he has scored 2496 runs at a strike rate of 143.91 and an average of 33.73. To go with this, he has scored 1 century and 18 fifties, which depicts why Pant has him in his playing XI.
On the other hand, Rashid Khan is the No.1 ranked T20I bowler and it's fair to say that batters have struggled to get going against him. His ability to make top batters look clueless is the main reason why one would pick him in his T20I team. His stats in T20I are exceptional as in 74 games he has taken 122 wickets at an average and economy of 14.38 and 6.26.
Rishabh Pant's Top 5 T20i players:

– Jos Buttler.
– Liam Livingstone.
– Jasprit Bumrah.
– Rashid Khan.
– Rishabh Pant (picked the team, so has to pick himself).

— Mufaddal Vohra (@mufaddal_vohra) November 10, 2022
Liam Livingston is the one player that everyone would want in his T20I team, considering the skills he brings to the table. Apart from being a brutal batter, he possesses the ability to bowl both leg spin as well off-spin. In 27 T20Is, he has scored 422 runs and also has 15 wickets to his name.
The most important player in Rishabh Pant's dream T20I team is Jasprit Bumrah. The Indian pacer is rated among the best bowlers going around the world Cricket. His ability to ball fiery yorkers has taken the world of Cricket by storm. In 60 games, he has taken 70 wickets at an economy and average of 6.62 and 20.23.
Rishabh Pant picks his dream players in his T20I X1:
Here are the players that Pant would want in his T20I team
Jasprit Bumrah
Rashid Khan
Jos Buttler
Liam Livingstone
Rishabh Pant (Picked himself as it's his team)