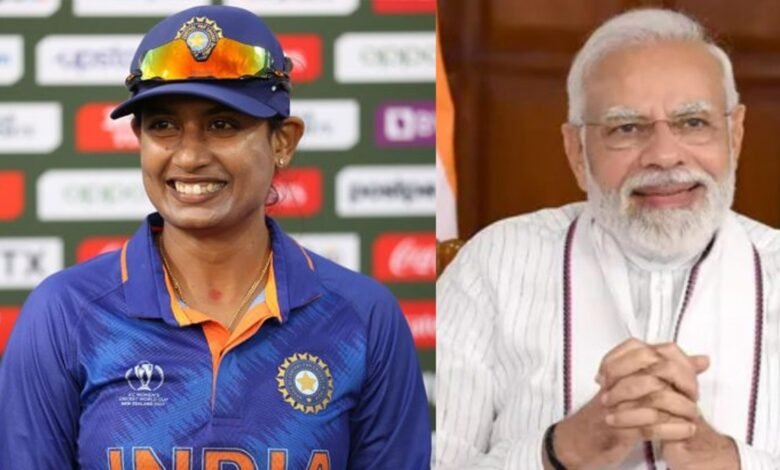 When batting star Mithali Raj announced earlier this month that she would no longer be playing for the Indian national team, well-wishers from all over the globe flooded in to express their gratitude for the many contributions she had made over the course of her outstanding career. Indian Prime Minister Narendra Modi recently added his name to that list. He complimented Mithali on her illustrious career.
On June 8th, the batting veteran announced that she would be retiring from all versions of the game. The right-hander concluded with the most runs in women's ODIs, as she scored a total of 7805 runs at an excellent average of 50.68. The former captain of India concluded her career with 64 half-centuries, which is the highest by any batter in the history of women's one-day internationals (ODIs).
What did PM Narendra Modi say about Mithali Raj?
During the most recent episode of his monthly radio show known as Mann Ki Baat, the Prime Minister of India complimented the former Indian cricketer on an incredible career in front of his audience. In addition to that, he discussed her impact on the younger athletes in the nation and how she serves as an example for them to aspire to.
"Cricket fans, today I'd want to talk to you about one of India's most gifted cricket players, Mithali Raj. She's a member of the Indian women's national team. Earlier this month, she announced that she would be retiring, which left many of her followers feeling pretty melancholy. Not only is Mithali an amazing player, but she has also served as a source of motivation for a large number of other players. I hope that everything works out for Mithali in the years to come," the prime minister remarked.