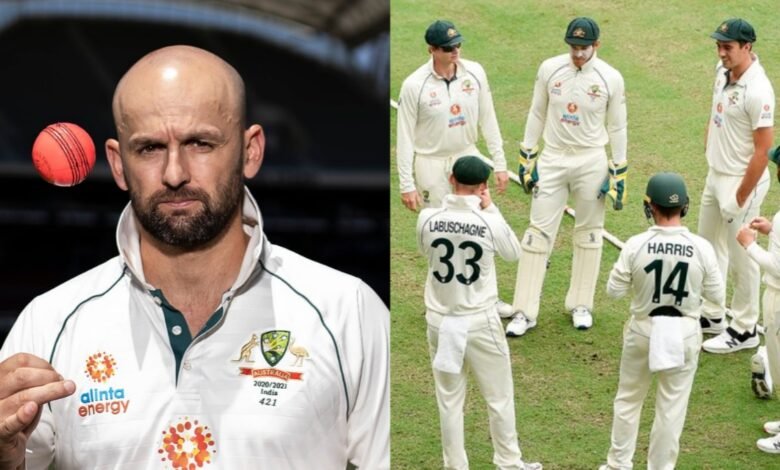 Nathan Lyon, an Australian off-spinner, believes that the current Australian Test side has the potential to become the finest team in the world and to triumph over any opposition. The squad captained by Pat Cummins is now in first place in the team rankings for the ongoing cycle of the World Test Championship (WTC), and Lyon believes that Australia has the potential to become the finest Test team in the world over the course of the next two years.
When Australia plays Sri Lanka in the first of two Test matches, the veteran, who is now 34 years old, will have a difficult assignment in front of him. Lyon, who is in charge of the spin assault for Australia, may have assistance from Mitchell Swepson and Glenn Maxwell. Since his initial attempt in Sri Lanka was successful eleven years ago, Lyon has not been victorious in a test match or series there. As a result, he has made it his mission to put an end to the drought this time around.
"I believe that we have earned the right to be the best. I am aware that what I am about to say may come off as pretty conceited, but considering that we have put in a significant amount of effort together as a group and endured several challenges along the way, I believe that we are due a belated reward for all of our efforts. We've got the experience and skill to actually achieve this around the world, and we're on a journey to becoming a great Australian cricket team," Lyon said.
A significant objective of mine is to win the Test Championship: Nathan Lyon
Lyon is positive that the Australian squad is still improving, which can be demonstrated by the players' endurance and accomplishments in Pakistan when former teams would have definitely lost their cool and their patience under similar circumstances. He is certain that the group has put in a lot of effort, and that they will see the fruits of all their labour very soon.
"In test cricket, you are more likely to have a terrible day than a good day, which means that we have been at the very lowest, but we are hopefully on our way up to the highest point. A major objective of mine is to win the Test Championship. I believe that if we continue playing the kind of cricket that is constructive, then maybe we'll be in that final, and we'll give ourselves the greatest opportunity to win it," Lyon added.
In the meantime, Sri Lanka prevailed over Australia in the One-Day International series by a score of 3-2. Nonetheless, the tourists will be well prepared for the Test series, which is scheduled to start on Wednesday, June 29, this month.